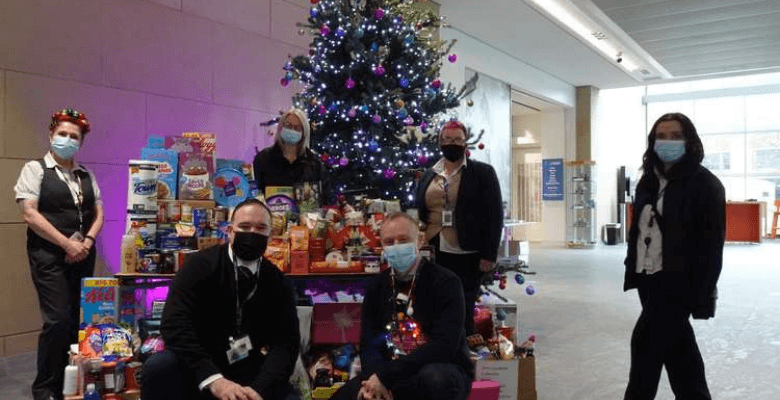 Pharmaceutical firm, AstraZeneca, has announced its financial support for the Silklife food bank in Macclesfield.
The average number of people accessing support through the foodbank has increased by an average of 87%, with the coronavirus pandemic exacerbating the need for Silklife's services in the community over the past year.
The donation from AstraZeneca's Macclesfield campus will help local charity Silklife run the food bank other work in the community.
AstraZeneca Macclesfield Campus site lead, Chris Maddock, said:
"Silklife provide a much-needed service to people across our local community and we are delighted to be able to support them over this festive period with a financial donation in addition to the regular food collections organised by our partners Sodexo."
Silklife Foodbank Manager Dan Blackman added:
"We are delighted by AZ's gesture.

"We will use the funds to springboard our fundraising appeal in 2022 for a suitable vehicle to help us become more independent with collections and deliveries. This contribution will be a magnificent starting point for this campaign."
Photo: AstraZeneca Macclesfield Campus Site Lead, Chris Maddock (Front left) with colleagues and Silklife's Dan Blackman at the food bank.