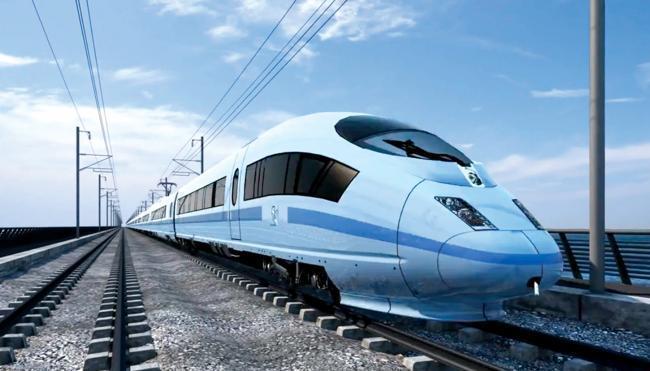 Expansions to Crewe and Manchester Airport stations have been proposed as plans for the Cheshire stretch of HS2 are brought forward.
The new proposals for the HS2 high-speed rail link between Crewe and Manchester have been announced following recommendations to deliver the line more rapidly, and with better integration to the North's transport infrastructure that were key findings of the Oakervee Review into the line.
Changes to the design will be put to consultation, and include the upgrade of the Crewe Hub to better link the Cheshire leg of HS2 with local rail and the West Coast Mainline to Glasgow and Edinburgh. Manchester Airport and Manchester Piccadilly stations will also see improved links to the city's tram network, and additional high-speed platforms to allow integration with a future East-West rail link across the Pennines.
After being brought forward this year, the Birmingham to Crewe section of the line is currently being legislated for in Parliament. Work has now already commenced on the London to Birmingham line.
Local business leaders in Cheshire have welcomed the proposed improvements, representing a 'once-in-a-generation' opportunity for the county's infrastructure.
Clare Hayward, Chair of the Cheshire and Warrington Local Enterprise Partnership said:
HS2 represents a once-in-a-generation opportunity for Crewe and is a transformative infrastructure programme that supports levelling-up across the region as a whole.

"As part of our submission to the Government's Comprehensive Spending Review we set out proposals for a High-Speed Growth Corridor around the HS2 hub at Crewe. It will deliver high value jobs, housing and infrastructure in Crewe, Winsford and parts of Warrington as well as making a significant contribution to wider economic growth across the sub-region.

"Clarity and certainty around of the Crewe North Connection plus Government support for the High-Speed Growth Corridor will provide a bright future for Crewe."