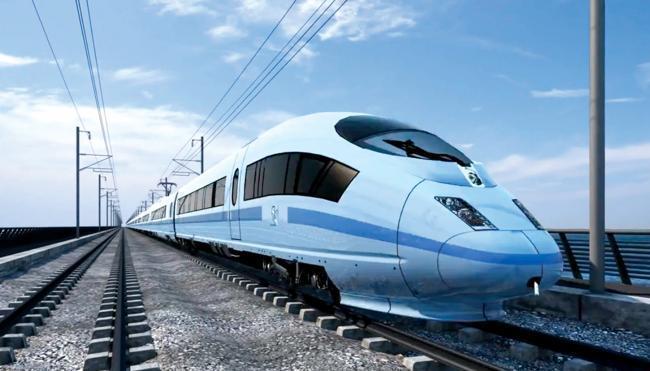 The Cheshire leg of HS2, from Birmingham to Crewe, has secured Royal Assent, with the line set to open in 2031.
This section of the route, Phase 2a, was brought forward following the Oakervee Review of the high-speed rail project, to deliver the economic benefits of the rail link sooner. Construction of this stretch of the line expected to support approximately 5,000 jobs and contractors will have the opportunity to bid to deliver two tunnels, 26 cuttings, 17 viaducts and 65 bridges along the route.
The additional route will increase capacity to ease over-crowding on existing London-bound services in Cheshire. From Crewe, HS2 will connect with other routes in the North-west England, including to Manchester and Liverpool, as well as services beyond to Edinburgh and Glasgow. 
Once complete, HS2 will be the first new intercity railway built in the North of England in over 100 years.
Cheshire East Council is among those to have welcomed the news. Cllr Craig Browne, deputy leader of the council, said:
This is a hugely important milestone and brings with it the powers and government commitment to bring high speed rail to Crewe and move to the construction phase.

"HS2 is a strategically important project and will drive increased business confidence to invest in Crewe.

"This will create opportunities to not only enhance the town of Crewe, but also the wider borough through the jobs, services and improved opportunities it can provide."
Cllr Nick Mannion, Cheshire East Council cabinet member for environment and regeneration, added:
We are committed to supporting our local economy to bounce back from the Covid-19 pandemic and to maximise the significant benefits the HS2 scheme will bring."
Tim Wood, Northern Powerhouse Rail Director at Transport for the North, said:
This is brilliant news. It has been a long time coming but HS2 has now been approved up to Crewe, which takes us to the doorstep of the North of England. The move will lock-in the creation of thousands of jobs in the years to come as we seek to build back better.

"It is essential now that the North gets certainty on the delivery of Phase 2b in full, on both sides of the Pennines, so that our communities are fully connected to the nation's high-speed network. Northern Powerhouse Rail and HS2 are two parts of a whole and both are fundamental to the transformative change we need to release the North's economic potential and cut carbon emissions.

"We look forward to the Government's Integrated Rail Plan shortly, which needs to give certainty to both HS2 to Manchester and Leeds, and to the Northern Powerhouse Rail network."
In response to growing costs of the project, it was also confirmed in October by government that Phase 2b of the line, from Crewe to Manchester, would also be brought forward. Work on the London to Birmingham stretch of the route is already underway.