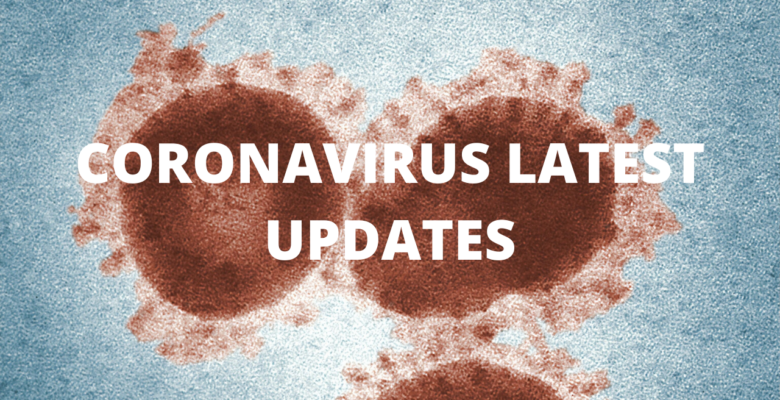 Latest data:
Total tests: 3,090,566 tests have now taken place
Positive tests: 250,908 people have tested positive + 2,615 on previous day
Loss of life: 36,042 people have died across all settings, + 338 more deaths since the previous day's figures
Government daily briefings
Thursday 21st May
Secretary of State for Health and Social Care, Matt Hancock presented the daily media briefing:
Work of mental health charities praised, with £4.2m going to mental health charities
Track and Trace testing system on track for delivery 1st June
Trial announced for 'on-the-spot' coronavirus test, giving results in 20 minutes
Phased roll-out of antibody tests to begin, aimed at healthcare workers, patients and care home residents
Contracts signed for 10 million tests from Roche and Abbott Labs
Reconfirmed need to good hygiene and social distancing over bank holiday weekend to stay on track for further lifting of restrictions on 1st June
Initial antibody studies show 17% of Londoners have been infected, and around 5% nationwide.
Home care deaths "have peaked"
2.2m people shielding have been offered help
Health and Social Care Secretary's statement on coronavirus (COVID-19): 21 May 2020
Slides and datasets to accompany coronavirus press conference: 21 May 2020
Press conference slides and datasets used by The Rt Hon Matt Hancock MP and Professor Chris Whitty.
Wednesday 20th May
Secretary of State for Digital, Culture, Media and Sport Oliver Dowden presented the daily briefing:
Knighthood confirmed for Captain Tom Moore who raised £33m for NHS
£800m raised through fundraising for frontline charities
£200m support fund for charities – applications open this week
£150m from dormant accounts to be available for social enterprises
Renewal taskforce launched to boost digital, culture, media and sport
Safe TV production to commence
Long path back to full recovery
Football may be back by mid-June with some games on free-to-air
Oliver Dowden's statement on coronavirus (COVID-19): 20 May 2020.
Slides and datasets to accompany coronavirus press conference: 20 May 2020
Press conference slides and datasets used by The Rt Hon Oliver Dowden CBE MP and Professor Stephen Powis.
HEADLINES:
BBC: UK borrowing at record high as virus cost soars in April
The government borrowed £62.1bn in April, the highest monthly figure on record, according to official figures. It underlines the cost of coping with the coronavirus pandemic through jobs schemes and loans, and is double the forecast of many economists. The cost of furlough schemes had the largest impact, hitting £14bn in April. The government's independent forecaster, the OBR, has said the gap between the UK's borrowing and spending could hit £298bn this year.
Jonathan Athow, deputy national statistician at the Office for National Statistics (ONS), described April's figure as "pretty much unprecedented".
UK arrivals could face £1,000 fines if they break quarantine
Anyone arriving in the UK from abroad could be fined £1,000 if they fail to self-isolate for 14 days, the government is expected to announce. Under the plans, health officials would be able to carry out spot checks to check whether people were complying. The new rules, which will also apply to British people returning from abroad, are not expected to come into force until next month. Home Secretary Priti Patel will give more details at today's daily briefing.
New fast test being trialled in Hampshire
Matt Hancock says a faster form of swab testing – telling people if they currently have coronavirus – is being trialled from today. It could give a result in just 20 minutes. Trials of a new coronavirus test which can return results in 20 minutes or so are beginning in Hampshire, England, today. Up to 4,000 people of all ages and backgrounds will be tested as part of the six-week trial.
The new test, which has proven to be effective in clinical settings, does not need to be sent to a laboratory, the UK government said. It will be rolled out to a number of accident and emergency hospital departments without access to laboratories and care homes across Hampshire. Mr Hancock, England's health secretary, said the tests would enable health and care workers to carry on with their shift or immediately isolate on the same day.
ONS publish results of Covid-19 inspection survey and statistical round-up
Today we have published the latest results from the COVID-19 Infection Survey in England, analysis of recent trends in international travel and data on the business impacts of the lockdown. Some of the main points include:
An estimated average of 61,000 people in English households were being newly infected with COVID-19 per week between 4 and 17 May 2020
There were an estimated 23.7 million passenger arrivals in the UK (including returning UK residents) in January to March 2020, down by 18% compared with the same period in 2019
The number of applications for visitor visas in the first quarter of 2020 was 26% lower than in the same period in 2019
Some businesses that had closed because of the lockdown are beginning to reopen, with 6% of trading businesses having restarted in the last two weeks (19% in accommodation and food services)
LOCAL / REGIONAL NEWS & UPDATES:
Cheshire East cabinet salutes local health and social care teams
Cheshire East cabinet members have paid tribute to the dedication and life-saving work of public health and social care teams in Cheshire East during the Covid-19 pandemic.
CONSTRUCTION:
Wates to axe 300 staff in covid-19 downsize
Private builder Wates has become the first national contractor to unveil large-scale redundancy plans in response to the coronavirus epidemic. The firm, which had previously furloughed a third of staff, said it had to act to protect the business in the face of falling revenue.
UK Brickmakers reassure high stock levels as sites reopen
Leading UK brick makers are assuring contractors that nearly 480m bricks are currently in stock to help the industry get back to work.
Trade body the Brick Development Association (BDA) said its members had about three months of supplies in stock at their factories and in builders merchants.The assurance came as a Build UK survey reported that member companies were finding it hard to source bricks alongside plaster, plasterboard, insulation materials and aggregates.
EDUCATION:
Council agrees phased opening of Cheshire East schools
Following discussions between the council, teaching unions, headteachers and the Cheshire East parent carer forum, a programme of a phased wider opening of schools and education settings is to take place for the borough.
Case studies: remote education practice for schools during coronavirus (COVID-19)
Additional case studies about adapting teaching practice for remote education added to examples of practice for remote education from schools and academies across England.
What parents and carers need to know about schools and other education settings during the coronavirus outbreak
Added information about the bank holiday and half term; updated information on 30 hours free childcare, transport and SEND to information for parents and carers about the wider opening of nurseries, schools and colleges, transport, attendance, free school meals and remote education.
Actions for HE providers during the coronavirus outbreak
Added information about allowing students to collect their belongings or storing them until they can collect them to information for HE providers on the government support package available for universities and students, the process for clearing and student numbers during the coronavirus (COVID-19) outbreak.
Coronavirus creates uncertainty among employers for apprenticeships
The Sutton Trust has reported on the effects of Covid-19 on apprenticeships, which found that many employers aren't going to prioritise apprenticeships in the face of financial uncertainty.
EMPLOYERS / BUSINESS / FINANCE:
The government's £500 million Future Fund opens for applications
The Treasury's £500m Future Fund. Companies will be able to apply for a loan of between £125,000 and £5m; this investment is designed to help businesses through the coronavirus pandemic.
Coronavirus (COVID-19): letter to all postmasters
Letter from the Minister for Small Business, Consumers and Corporate Responsibility, Paul Scully, to all postmasters, their staff and Post Office employees.
£40m boost for cutting-edge start-ups
Innovative businesses and start-ups are set to benefit from a £40 million government investment to drive forward new technological advances.
Statistics on coronavirus funding for business
Data on the government loans and grants to support businesses and self-employed people through the coronavirus (COVID-19) pandemic.
ENVIRONMENT:
Environment Agency waterways: Coronavirus (Covid-19) update
Guidance for users of all Environment Agency waterways, including the River Thames, Anglian waterways and the Upper Medway Navigation.
COVID-19 regulatory position statements
Environment Agency regulatory response to coronavirus (COVID-19). 
Added the COVID-19 regulatory position statement 'Emissions to air from Large Combustion Plant in the Transitional National Plan: RPS C18'.
HEALTH:
Trial of rapid coronavirus test launched in Hampshire
The new coronavirus (COVID-19) test is highly effective in clinical settings and can return results on site, without being sent to a laboratory, within 20 minutes.
MHRA guidance on coronavirus (COVID-19)
Added information about the work of Clinical Practice Research Datalink (CPRD) in relation to COVID-19 to guidance and information for industry, healthcare professionals and patients covering the coronavirus (COVID-19) outbreak.
MHRA guidance on coronavirus (COVID-19)
Added link to new guidance on immunomodulatory drugs and temporary pregnancy prevention guidance during COVID-19, in the Medicines and COVID-19 section
Government to offer antibody tests to health and social care staff and patients in England
New antibody testing programme to provide tens of thousands of antibody tests per day across the UK from next week.
Coronavirus (COVID-19): informing DHSC of the death of a worker in social care
How local authorities and social care providers can tell DHSC about the death of an employee or volunteer in social care.

Coronavirus (COVID-19): changes to the Care Act 2014
Changes to the Care Act 2014 to help local authorities prioritise care and support during the coronavirus (COVID-19) outbreak. In Section 6, added local MPs to the list of people to whom the decision to exercise Care Act easements should be communicated. Added a paragraph at the end of Section 6 listing who the local authorities' information will be shared with and how to find out details of which local authorities are operating under easements. Added a link to guidance on direct payments in Annex B.

Coronavirus (COVID-19): scientific evidence supporting the UK government response
Updated the list of evidence provided to SAGE with reports from the COVID-19 Clinical Information Network (CO-CIN) to the national and global response to the spread of COVID-19 continues to develop quickly and our collective knowledge of the virus is growing by the second.

COVID-19: guidance for stepdown of infection control precautions within hospitals and discharging COVID-19 patients from hospital to home settings
Advice on appropriate infection prevention and control (IPC) precautions for stepdown in hospital or discharge to home or residential settings.

Coronavirus (COVID-19): support for care homes
Sets out the support package to keep care homes safe during the coronavirus pandemic including the template for local authorities to return by 29 May as part of local care home support planning.

Emerging findings on the impact of COVID-19 on black and minority ethnic people This article sets out some of the key points emerging from recent research on COVID-19 and health inequalities. It reviews the evidence that black and minority ethnic communities are at greater risk of catching and dying from the virus. It also considers the reasons why these groups are at greater risk. The economic impacts of the pandemic on black and minority ethnic groups are not covered.
HOSPITALITY:
UKH calls on Government to be #FAIR4Hospitality and support the sector's roadmap to restart
UKHospitality has launched the #FAIR4Hospitality campaign, highlighting that businesses are ready to reopen in a safe manner if given Government support. The campaign outlines four areas where the Government can take action and has submitted best practice protocols to the Government for approval.
MARKETING, MEDIA & COMMS:
How coronavirus is affecting our sector – Live news & blog from Prolific North
Read all the latest updates and news on a daily basis
RETAIL:
Latest retail trading figures for April make for grim reading revealing the impact coronavirus continues to have on the UK high streets
Overall sales are down by -18.1%, with clothing taking the biggest hit being down – 50%. Unsurprisingly, online sales have hit a new peak at 34.7%. This is mainly buoyed by an increase in food sales. Theo Paphitis, owner of high street retailer Rymans, said "retail never be same again. It has accelerated transition by 5 years." New online customers and a change in habits are predicted to boost online sales further. ONS say food sales may have fallen a little but unsurprisingly off-sales of alcohol continue to rise as does leisure wear.
TRAVEL:
easyJet gets set to resume flights in 4 weeks
Budget airline easyJet has announced it will begin resuming flights within a matter of weeks following the disruption caused by COVID-19. The firm is set to restart commercial flights from June…
Coronavirus and regional security: UK statement on Foreign Ministers' meeting
The Foreign Secretary hosted a meeting with the Turkish, French, and German Foreign Ministers, to discuss coronavirus as well as Middle East security issues.
Ryan Air boss O'Leary: European tourism can restart in July & August
A new EU "blueprint" setting out how air travel can be safely restored will allow Europe's travel and tourism industry to restart this summer, Ryanair chief Michael O'Leary has said.
On the Beach to place 20% of shares in Covid-19 fundraise
North West holiday company On the Beach is planning to place 19.9% of its existing share capital, worth about £70m, in order to cope with the downturn in International Travel and to enable the business to emerge in a strong position
Useful Links
Apply for the coronavirus Future Fund
The Future Fund will provide UK Government loans to UK-based companies ranging from £125,000 to £5 million, subject to at least equal match funding from private investors.
Coronavirus Statutory Sick Pay Rebate Scheme set to launch
Employers will be able to make claims through the Coronavirus Statutory Sick Pay Rebate Scheme from 26 May.
Cheshire East Council – Business rates grants
https://www.cheshireeast.gov.uk/business/business_rates/business-rates-relief/coronavirus-covid-19-help-for-business-rates-customers.aspx
Government – Guidance on Returning to Work safely
https://www.gov.uk/guidance/working-safely-during-coronavirus-covid-19
Government – Setting out of Road Map to recovery – 11th May 2020
Our plan to rebuild: The UK Government's 60 page COVID-19 recovery strategy
The UK Government's COVID-19 recovery strategy. The strategy sets out a cautious roadmap to easing existing measures in a safe and measured way, subject to successfully controlling the virus and being able to monitor and react to its spread.
Coronavirus Act 2020: status
A table setting out the status of each measure in the Coronavirus Act 2020.
Government – Financial Support
New 100% government backed loan scheme for small business
Government – Financial Support
CBILS – A guide to whether it may be the best options for a business
Government – Financial Support
Coronavirus Job Retention Scheme – online claims portal open
Government – Business Support:
Government launches new coronavirus business support finder tool
Government – Business Support Hub:
https://www.gov.uk/coronavirus/business-support
Government – Financial Support: HMRC has published guidance on how it will work out income and profits for the self-employed or those in a partnership who have lost profits due to coronavirus.
Government – Business Support:
https://www.businesssupport.gov.uk/coronavirus-business-support/

Government – Business Support: https://www.gov.uk/government/publications/guidance-to-employers-and-businesses-about-covid-19
Government – Financial Support: https://www.gov.uk/government/publications/coronavirus-covid-19-guidance-on-business-support-grant-funding
Government – Business Support: https://www.gov.uk/government/publications/guidance-to-employers-and-businesses-about-covid-19/covid-19-support-for-businesses
Bank of England – Financial Support: https://www.bankofengland.co.uk/news/2020/march/the-covid-corporate-financing-facility
Cheshire and Warrington Growth Hub
Gov.uk: Maintaining Educational Provision: https://www.gov.uk/government/publications/coronavirus-covid-19-maintaining-educational-provision/guidance-for-schools-colleges-and-local-authorities-on-maintaining-educational-provision
UK Lockdown – Further businesses to close and exceptions: https://assets.publishing.service.gov.uk/government/uploads/system/uploads/attachment_data/file/874732/230320_-_Revised_guidance_note_-_finalVF
Health – updates from NHS
https://www.england.nhs.uk/news/
Health – Shielding the most vulnerable https://www.gov.uk/government/publications/guidance-on-shielding-and-protecting-extremely-vulnerable-persons-from-covid-19/guidance-on-shielding-and-protecting-extremely-vulnerable-persons-from-covid-19
Media and Marketing:
Prolific North are publishing daily updates on their blog as to how Covid-19 is impacting on the marketing, media and technology industries
Travel: https://media.northernrailway.co.uk/news/coronavirus-travel-information
Recruitment: – DWP and Universal Credit: http://news.dwp.gov.uk/dwplz/lz.aspx?p1=MQsDU1NjQ5MlM2OTA0OjNCNDJBOEZCRTJDOUJEOTc1ODQ0RTRCRDNDNzk4QUNF-&CC=&p=0
Retail: An update form British Retail Consortium https://brc.org.uk/news/corporate-affairs/coronavirus-latest-retailer-activity/