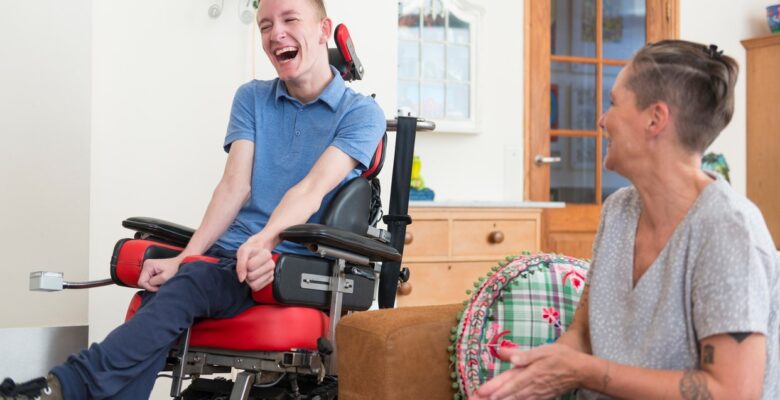 Cheshire East cabinet members have paid tribute to the dedication and life-saving work of public health and social care teams in Cheshire East during the Covid-19 pandemic.
Councillor Jill Rhodes, the portfolio holder responsible for public health, Councillor Laura Jeuda, cabinet member for adult social care and health, Councillor Kathryn Flavell, cabinet member for children and families and Councillor Mick Warren, cabinet member for communities, have given an update on how council staff have responded to the coronavirus outbreak.
Cllr Rhodes said:
My cabinet colleagues and I are full of admiration for the hard work and real dedication shown by our public health, communities and social care teams for both adults and cared for children – and indeed all our council staff – in this time of crisis. It has been a massive effort and we are all proud of the work our officers are doing and the way they have responded.

"Commissioning teams, adult social care and public health staff are working with our clinical commissioning groups and colleagues in NHS trusts to roll out Covid-19 testing and tracing, while supporting nursing homes and care homes, for adults and children, around infection prevention and control."
Cllr Flavell said:
The support and health advice council staff are giving our communities and partners – including schools, cared for children and social care providers – is absolutely vital and has saved lives. I am full of nothing but admiration and gratitude for the selflessness and dedication of all those involved."
Cllr Jeuda said:
As well as vital work maintaining safe and supportive social care for people in residential care settings and their own homes, council staff have also been working to support vulnerable people identified under the 'shielding' programme and identifying those who would benefit from food parcels. This has included contacting individuals with special dietary needs and arranging for these needs to be met.

"This has involved close working with local supermarkets to ensure that the essential food supplies can be made available. Such supply issues have often needed to be resolved at very short notice."
Cllr Rhodes added:
Another area of real importance is our health teams' close collaborative work with other council departments, such as adult services, cared for children and procurement, to secure supplies of necessary personal protection equipment (PPE) – and its advice on what PPE should be worn even as government guidance shifts and changes. It has been a challenge that our staff have risen to in often difficult circumstances."
Cheshire East Council has been working hard to source local supplies of PPE – particularly to support adult social care teams. To date:
The council has received more than 280,000 items of PPE from the Ministry of Housing, Communities and Local Government;
The council has purchased more than six million items of PPE;
Nearly 1.5 million items of PPE have been distributed by the council to key workers.
Cllr Jeuda continued:
This has been a massive undertaking and significant challenge and our staff have really pulled out all the stops to tackle this."
Cllr Warren said:
I want to pay tribute to all those involved in the People Helping People initiative, which was set up in a matter of days and is now supporting more than 3,000 people with an army of selfless and dedicated volunteers. Well done all."
Cllr Rhodes added:
Despite the challenges of Covid-19, our public health team is also trying to ensure as many of our health programmes as possible – such as drug and alcohol treatment and smoking cessation – continue as normal. We are also, in parallel to work combatting Covid-19, taking part in emergency planning exercises to ensure we could deal with any potential major incident occurring at the same time as the pandemic.

"I am proud that council staff are working innovatively, collaboratively and with real dedication to continue to deliver for residents to protect lives and people's health and wellbeing."