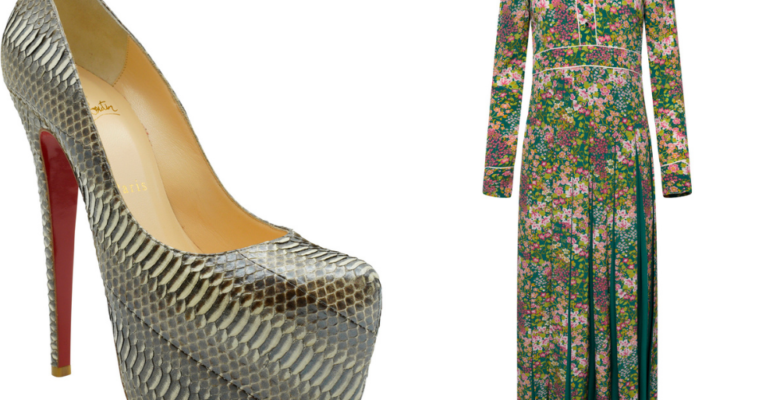 In partnership with Cheshire Life, local charity Seashell is calling on fashionistas, vintage collectors and bargain hunters to take part in an exclusive auction of pre-loved designer fashion.
Seashell's fashion auction will feature a collection of high-end clothing, bags, shoes and sunglasses donated by local fashionistas such as footwear entrepreneur, Aditi Chadha, and BBC North West Tonight's Annabel Tiffin. Alexander McQueen were also keen to support by donating a black leather Jewelled Satchel. Christine Colbert of Dress Cheshire in Prestbury has also supported the event, donating pieces including a Dolce & Gabbana handbag, whilst Matthew Williamson has donated a velvet Thom Sweeney suit.
The national charity, which is based in Cheadle Hulme, supports children and young people with very complex disabilities. The event is not only a chance to raise much needed funds for Seashell, but to champion sustainability through the recycling of special garments.
Seashell's Head of Fundraising, Dominic Tinner, said:
So many of our major supporters have asked how they can help recoup some of the fundraising income that has been lost through the pandemic and this was a fantastic way to do that – we love the idea that every garment has more than one life.

This is the perfect way for people to bag a very special piece at a great price, whilst also helping profoundly disabled children and young people along with the environment. We are extremely grateful to everyone who has donated".
Aditi Chadha, Founder of Saira Shoes, donated a Gucci maxi dress; she commented:
This was the first Gucci dress that I ever bought and I wore it to the British Fashion Awards in London in 2016. It's been my absolute pleasure to support this wonderful charity".
Other items donated include a pair of towering Louboutin platforms, a Stella McCartney mini dress, a Karl Lagerfield handbag and a pair of Fendi sunglasses.
The auction will launch on Friday 23 April at 8am and close on Tuesday 4 May at 8pm. To bid, visit the auction site.