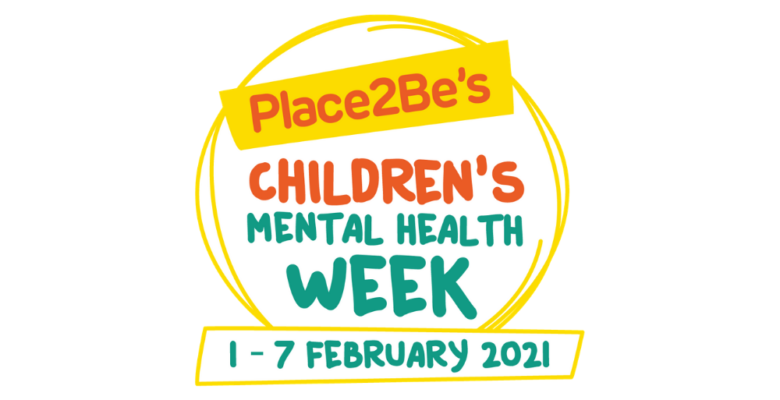 Cheshire East Council is working with schools, youth groups, organisations and individuals, encouraging them to take part in this year's Children's Mental Health Week.
The event, which runs from 1-7 February is organised by the national charity Place2Be and is in its seventh year. It aims to shine a spotlight on the importance of children and young people's mental health. This year's theme is 'Express Yourself' and the week's activities will encourage children and young people to explore the creative ways that they can share their feelings, thoughts and ideas.
There are lots of resources on the Place2Be website, including simple ways parents and carers can encourage their child to express themselves through baking, drawing, dancing or whatever has helped them get through the past year.
Cheshire East Council and its partners have been providing services to support children and young people's mental health for some years, when back in 2015 the emotionally healthy schools programme was piloted. The pilot was shown to improve confidence in schools when responding to the emotional needs and mental health of children and young people.
More recently, the council has been working with schools to take advantage of the Wellbeing for Education Return package of training and resources to support staff working in education. The training – funded by the Department for Education and Department for Health and Social Care –has supported staff to respond to additional pressures some children and young people and staff may be feeling as a result of the pandemic, including bereavement, stress, trauma, anxiety and low mood.
Ruben Barrow, Cheshire East Member of Youth Parliament, said:
For the last three years, young people across Cheshire East have voted mental health as one of their top issues as part of the annual UK Youth Parliament 'Make your Mark' ballot. This ballot provides a voice for young people and helps to establish the biggest issues they face."
Amelia Oldroyd, Cheshire East Member of Youth Parliament, said:
As someone who struggled with mental health issues during high school, I know how important it is to stop the stigma, and create an open culture in schools where we can talk about these issues and make people aware that support is available for those that need it."
Cllr Kathryn Flavell, Cheshire East Council cabinet member for children and families, said:
We understand that the last 12 months, with disruption to education and lockdown restrictions, have been particularly difficult for children and young people right across the borough.

"Our aim for some time now has been that children and young people are happy and experience good mental health and wellbeing. Schools play an important role and we have been working together for many years to improve the confidence of staff to signpost to local services. 

"At this time, support for the emotional wellbeing of children and young people, is more important than ever. So, I would encourage everyone, whether you work with children, are a parent or carer, or just someone who understands the importance of children's mental health, to please help us reach as many people as possible, express yourself, and get involved in the campaign."
Parents, carers, schools and other organisations can get involved in the campaign online.
Supporting children and young people with their mental health is a key priority for the council and its partners, and lots of support is available locally which can be accessed from the Council's website. For urgent support children, young people and their families can call 0800 145 6485 with phone lines open 24 hours a day, seven days a week.