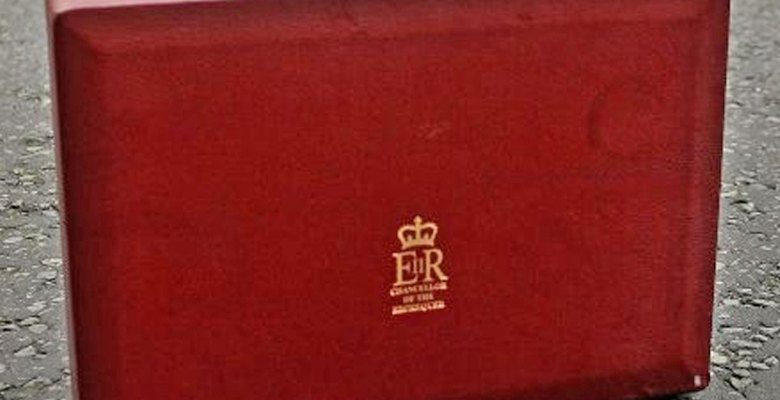 Delivering his autumn Spending Review, Chancellor Rishi Sunak outlined measures investment for regions to support the UK's economic recovery following the coronavirus pandemic.
Included in the announcements were £55 billion announced to combat Covid-19 in the next year, and £100 billion in capital spending to drive the UK's economic recovery through infrastructure investment, including a Levelling Up Fund of £4 billion to invest in towns and cities outside of London and the South-East. Announcements include:
£19 billion of transport investment next year, including £1.7 billion for local roads maintenance and upgrades
£15 billion in 2021-22 towards research and development, including funding for clinical research to support delivery of new drugs, treatments and vaccines
£4.2 billion for NHS operational investment next year to allow hospitals to refurbish and maintain their infrastructure
over £260 million to continue the transformative digital infrastructure programmes, including 5G and rural 4G mobile services
confirmation of plans for a UK infrastructure bank to be established in North of England
the business rates multiplier will be frozen in 2021-22
£2.6bn for Restart scheme to support those out of work for 12 months, in addition to £1.6 billion for the Kickstart scheme
Making the announcement yesterday, Rishi Sunak said:
Today's [25th November] Spending Review delivers on the priorities of the British people. Our health emergency is not yet over, and the economic emergency has only just begun; so our immediate priority is to protect people's lives and livelihoods.

"But [this] Spending Review also delivers stronger public services – paying for new hospitals, better schools and safer streets. And it delivers a once-in-a-generation investment in infrastructure. Creating jobs, growing the economy, and increasing pride in the places people call home."
Also announced were increases in the National Minimum and National Living wages, with the latter rising to £8.91 in April 2021 and be extended for 23- and 24-year olds for the first time. Public sector workers earning less than the £24,000 median wage will also see a pay increase, as will doctors and nurses, however other public servants will experience a pay freeze as the Chancellor seeks to keep control of the national debt, which is expected to surpass total GDP as a result of Covid-19 support measures.
In speaking to Parliament, the Chancellor's Spending Review highlighted the impact of the coronavirus pandemic and lockdowns on the UK economy, with a predicted 11.3% contraction in 2020, the largest fall since the 1700s. However forecasts are for over 5% growth in following two years, and unemployment is not expected to exceed 7.5%, remaining at lower levels than in the aftermath of the 2008/9 financial crisis.
Most notably for investment in the North of England, the Chancellor proposed changes to the Green Book which details how infrastructure investment decisions are made and deliver election promises of levelling up the UK's regions. Less weight will now be given to the economic case for projects: previously, higher property prices in London and the South led to decisions favouring already affluent areas.
Barry White, Chief Executive of Transport for the North welcomed changes to infrastructure investment decisions to support 'levelling up' ambitions, and commented:
The Green Book update could bring a fundamental change to the level of investment in the North.

"By focusing more on benefits to communities; how projects underpin key objectives like levelling up or decarbonisation; and how schemes can bring transformational change, is all extremely helpful.

"It means that decisions can be taken based more on the wider benefits that they'll deliver for a town, city, or region, breaking the cycle of investment decisions automatically favouring the most prosperous areas of the UK such as London and the South East."
Cllr James Jamieson, Chairman of the Local Government Association, welcomed many measures announced by the Chancellor, but also warned of tough times ahead for local authorities. He concluded:
Overall, the Spending Review provides some certainty for councils next year but the long-term outlook remains unclear. Public finances will undoubtedly be under huge strain in the years ahead but investment in our local public services is critical to our national recovery next year and beyond. Only with the right funding and freedoms, can councils lead local efforts to level up the stark inequalities the pandemic has exposed and level up the economy so that it benefits everyone."