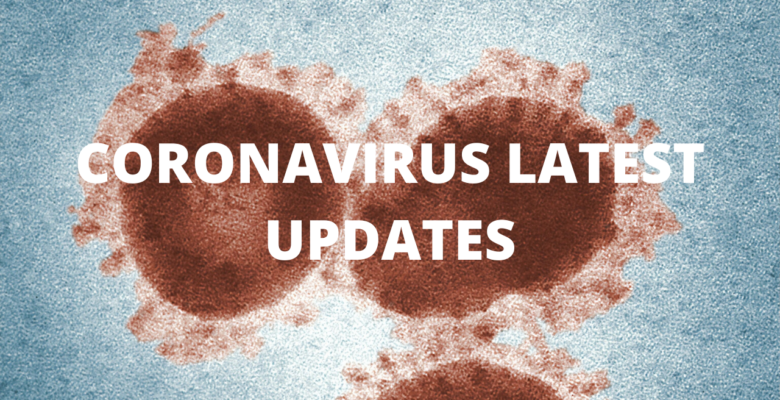 Latest UK data:
Positive tests: 460,178 have tested positive (+ 6,914 new cases)
Loss of life: *42,202 across all settings (+ 59 in last 24 hours)
Cases in Cheshire East: 2,987 confirmed since start of the pandemic, + 180 in the last 7 days
*Daily reported COVID deaths are now measured across the UK as deaths that occurred within 28 days of the first laboratory-confirmed positive COVID test
The R number and growth rate in the UK
The latest reproduction number (R) and growth rate of coronavirus (COVID-19) in the UK. The R number range for the UK is 1.2-1.5 and the growth rate range is +4% to +8% per day as of 25 September 2020.

Coronavirus cases in the UK: daily updated statistics
The latest number of coronavirus (COVID-19) tests, cases and deaths in the UK. The way deaths are reported is based on a 28-day limit between the date of a positive lab-confirmed test and date of death.
Slides, datasets and transcripts to accompany coronavirus press conferences
Slides, datasets and transcripts from press conferences at 10 Downing Street in response to coronavirus
UK HEADLINES:
Turkey and Poland removed from travel corridor list
Turkey and Poland have been removed from England's quarantine-free travel corridor list, while Italy and Greece have retained their places. Transport Secretary Grant Shapps confirmed on Thursday afternoon (1 October), in a string of tweets, that Turkey, Poland and the Dutch Caribbean islands of Bonaire, St Eustatius and Saba would lose their quarantine-free travel corridor status. UK arrivals from any of these destinations will have to self-isolate for two weeks from 4am on Saturday (3 October). The government has also increased potential fines up to £10,000 for people who breach self-isolation following their return from countries or regions without travel corridors.
Coronavirus (COVID-19): travel corridors
£650k allocated to independent cinemas as government urges public to visitThe government has today announced that it has allocated the first lot of funding to support independent cinemas across the country. The Culture Recovery Fund has made its first lot of investments, with £650k to be split between 42 independent cinemas. Overall, there will be £30m contributed to indie cinemas, with the funding being allocated by the British Film Institute (BFI).
Prime Minister's statement on coronavirus (COVID-19): 30 September 2020
Prime Minister Boris Johnson made a statement at the coronavirus press conference on 30th September.
the number of Covid patients going into hospital had doubled in a fortnight
the rate of infections was climbing steeply
intensifying the local lockdowns in areas where Covid has been flaring up
paid tribute to the students who are experiencing a first term back at university
plans are being put in place to allow students home safely for Christmas
yesterday saw the biggest rise in daily cases since the pandemic began, today a further 7,108
increase in the number of daily deaths – with 71 yesterday and again today
on track to conduct 500,000 tests a day by the end of October
over 2,000 beds that could be available across seven Nightingale hospitals, further if needed
ordered 32 billion items of PPE
four month stockpile of masks, visors, gowns and other essentials for winter
by December we expect UK manufacturers will meet 70 per cent of the demand for PPE compared with just one per cent before the pandemic
trebled the availability of mechanical ventilators to 31,500
best way forwards, to protect the NHS, save lives, to keep our children in school and the economy moving, is to follow the rules wherever we live
I will be providing regular updates through these press conferences
we will not hesitate to take further measures
it is vital that people get all the treatment they need for other conditions
let's follow the rules – wash our hands, cover our faces, observe social distancing
download the app, as 14 million of have already done
Government to protect small businesses with action on late payments
New proposals have been outlined by government to ensure small businesses in the UK are paid on time, Small Business Minister Paul Scully today announced (1 October).  Currently £23.4 billion worth of late invoices are owed to small firms across Britain, impacting on businesses' cash flow and ultimate survival.
Today's proposals, as part of a new consultation launched today, look to give new powers to the Small Business Commissioner including:
the power to order companies to pay their partners, either as a lump sum or agreed payment plan, when a complaint against them for late payment has been investigated and upheld. Companies which do not do so could face further penalties, including fines. This will give a clear incentive for companies to pay their partners on time
the power to compel companies to share information during an investigation by the SBC. This will ensure cooperation with SBC investigations and provide more information about company payment practices
the power to launch investigations into suspected bad payment practice, without the need to have first received a complaint from a small business
expanding the scope for complaints to the SBC, to allow the Commissioner to investigate complaints about other businesses relating to payment matters in connection with the supply of goods and services
to review and report on wider business practices outside of payment matters, on instruction of the BEIS Secretary of State. This could be a practices unrelated to payment matters specifically impacting small businesses such as supply problems, or broader issues like barriers to the adoption of payment technology
the power to claim investigation costs from an investigated company when there are adverse findings against them
The government is seeking to create a culture of prompt payment in UK business. This is essential to enable small businesses to succeed, creating jobs, driving innovation and supporting their community.
BBC: Virus growth may be slowing
The last fortnight has brought rising numbers of coronavirus cases, deaths and hospitalisations, more areas locked down and a government briefing warning the virus is not "under control". But there may be some comfort in Imperial College London's latest research, analysing samples from 84,000 people chosen at random from England. It suggests the virus's reproduction rate appears to have fallen since measures including the "rule of six" were introduced. the latest analysis suggests the number of people to whom each infected person is passing on the virus – the "R number" – has fallen, on average, from 1.7 to around 1.1. Even so, the report suggests one in every 200 people is infected, prompting the lead researcher to warn: "This is a very critical period… you very quickly get to a very large number of cases." As the study tests people at random, not everyone who tests positive will go on to develop symptoms.
Halfords job boost driven by autocentre boom
A motoring and cycling retailer has announced that it is launching a campaign to create hundreds of technical roles. Halfords, headquartered in Redditch, said today that the campaign to recruit skilled technicians is a result of "substantial growth" across its retail and autocentres divisions. The company expects its profits to pass £55m for the first half of the year, and has seen a 22 per cent growth increase on last year in the past five weeks.
Initiative is launched to inspire local exploration to support mental health amid pandemic
Merrell has launched a campaign in aid of Mind, the mental health charity, that encourages and inspires people to get outside and explore their local area to support their mental health during a difficult year. The initiative follows a survey by Mind of more than 16,000 people during lockdown which revealed the scale of the impact of the pandemic on people with mental health problems. Two out of three (65 per cent) adults and three-quarters (75 per cent) of young people aged 13-24 with an existing mental health problem reported worse mental health. Over half of adults (51%) and young people (55%) without experience of mental health problems also said their mental health has gotten worse during this period. Read More
Interim results from largest COVID-19 study published
Over 80,000 volunteers tested in England between 18th and 26th September as part of the country's largest study into COVID-19.
National COVID-19 surveillance reports
National COVID-19 surveillance reports, including weekly summary of findings monitored through various COVID-19 surveillance systems plus 'Contain framework local authority watchlist: 1 October 2020'.
Coronavirus Act report: September 2020
The third two-monthly report on which powers in the Coronavirus Act 2020 are currently active.
Coronavirus (COVID-19) Infection Survey pilot: England, Wales and Northern Ireland, 2 October 2020
Estimates for England, Wales, and Northern Ireland. This survey is being delivered in partnership with University of Oxford, University of Manchester, Public Health England and Wellcome
LOCAL / REGIONAL NEWS & UPDATES:
Cheshire East Council leaders issue statement on rising coronavirus cases in the borough
Council leader, Cllr Sam Corcoran, and Deputy leader, Cllr Craig Browne, reinforced the need for adhering to hygiene and social distancing recommendations, as well as confirming they had called on central government for further powers to allow the Council to act on businesses that are operating in contravention of public health directives.
Cheshire East, Cheshire West and Chester added to Covid watchlist
Areas across the North West have been added to the Governments watchlist as the number of cases has increased in parts of Cheshire East, Chester West and Chester. Yesterday, Health Secretary Matt Hancock announced tighter restrictions for North West residents in Liverpool, Sefton, Wirral, St Helens, Knowsley and Halton, as well as Warrington who are no longer allowed to mix with people outside of their own household. The watchlist is produced by first considering the lower tier local authorities with the highest weekly incidence rate and its trend, combined with a range of other indicators including the test positivity rate, an assessment of the local response and plans, and the trend of other metrics such as healthcare activity and mortality. The classification decision is therefore a blended assessment drawing on professional judgement. Other local authorities added to the watchlist as a result of the weekly Local Action Committee meeting: Barrow-in-Furness, Luton, Rotherham and Wakefield.  
Liverpool, Warrington and further parts of North-east placed under new lockdown measures
Tighter measures have been confirmed for Liverpool City Region and Warrington by Health Secretary Matt Hancock. Residents in Liverpool, Sefton, Wirral, St Helens, Knowsley and Halton, as well as Warrington, are being urged not to mix with people from different households socially, except in outdoor public settings. He also announced that measures in Bolton with the rest of Greater Manchester, which is expected to mean pubs can reopen in the town.
The key things to know this week about Manchester Airport
Bars, restaurants and retailers have changed their opening hours and practices, in line with new guidance issued by government.
Hundreds of North West jobs to be created as Globus wins big NHS PPE contract
A leading PPE manufacturer will create hundreds of jobs for the North West and Scotland after winning multi-million pound contracts to make high-performance face masks for frontline NHS staff.  Globus Group will create jobs both at a new Alpha Solway manufacturing facility in Warrington, set to open by the end of the month, as well as at its headquarters in Trafford, Manchester. "This equipment will be produced through our Alpha Solway division at the new Warrington manufacturing facility which, in addition to our growing facilities in South West Scotland, will create several hundred new jobs. Our HQ is in Trafford and we are delighted to be deepening our commitment to the North West, creating new jobs and making our contribution to the vibrant regional economy."
Extended measures to protect more areas of England from coronavirus
Health and Social Care Secretary Matt Hancock spoke about the measures introduced in the North East being extended to cover the Liverpool City region, Warrington, Hartlepool and Middlesbrough.
BUSINESS & FINANCE:
Exemption from National Insurance contributions for COVID-19 Test and Trace Support Payments
This tax information and impact note is about the measure to remove the need for employers or local authorities to report and deduct National Insurance contributions for COVID-19 Test and Trace Support Payments.
Working safely during coronavirus (COVID-19)
Find out how to make your workplace COVID-secure.
Coronavirus Act two-monthly reports
Two-monthly reports on which powers in the Coronavirus Act 2020 are currently active.
Help and support if your business is affected by coronavirus (COVID-19)
Watch videos and register for the free webinars to learn more about the?support available to help you deal with the economic impacts of?coronavirus. The YouTube video for Self-Employment Income Support Scheme – how to claim the second grant has been updated.
Reporting outbreaks of coronavirus (COVID-19)
Guidance for businesses and organisations on how to recognise, contain and report incidents of coronavirus (COVID-19).
NHS Test and Trace in the workplace
Guidance on NHS Test and Trace for employers, businesses and workers – corrected an error implying that the NHS COVID-19 app is mandatory, which it isn't.
Coronavirus and the latest indicators for the UK economy and society: 1 October 2020
Early experimental data on the impact of the coronavirus (COVID-19) on the UK economy and society. These faster indicators are created using rapid response surveys, novel data sources and experimental methods.
COMMUNITY:
DVLA Coronavirus (COVID-19) update
Our online services have not been impacted by the COVID-19 pandemic and are running as normal – updated information on services, expected timescales for responses, and sending identity documents.
COVID-19: Guidance for the safe use of multi-purpose community facilities
Guidance for those managing community centres, village halls and other community facilities on safely re-opening multi-purpose buildings – updated to reflect changes in legislation to track and trace.
Coronavirus and the social impacts on Great Britain: 2 October 2020
Indicators from the Opinions and Lifestyle Survey covering the period 23 to 27 September 2020 to understand the impact of the coronavirus (COVID-19) pandemic on people, households and communities in Great Britain.
CONSTRUCTION:
VolkerWessels UK Covid-19 revenue impact under 10%The firm said it was in good shape for challenges ahead ending the year with a strong cash position at £122m. Alan Robertson CEO of VolkerWessels UK said that Covid-19 had had a limited impact on the business which continued to deliver key infrastructure projects. He said: "Operations have not been significantly impacted due to our ability to manage our diverse customer and supplier base. "Overall we estimate that the impact of Covid-19 has led to a decrease in our revenue of slightly less than 10% and a similar impact on our gross margin in absolute terms." According to latest published results, revenue last year jumped a fifth to £1.18bn despite challenging market conditions, with VolkerFitzpatrick putting in a strong performance.
Sector news postitive as building services sees profit margins bounce back
TClarke has seen its post-lockdown recovery continue in the third quarter of this year as margins return to target levels of 3%. An upbeat trading statement this morning saw the building services specialist predict £6m profits this year from a turnover of £240m.
Amey's healthy growth despite need to downsize after £217m lossThe firm is still trying to offload its loss-making utilities and waste businesses after progress to find buyers was delayed by the pandemic. In latest published results, these were booked as discontinued operations, recording a loss of £97m. The trading hit from these businesses and £159m of associated impairments, saw Amey report after tax losses of £217m. But the picture for the ongoing core business was now better after it delivered healthy growth in revenue.
CREATIVE, MEDIA & SPORT:
Coronavirus (COVID-19): guidance on the phased return of sport and recreation
Guidance for the public, providers of outdoor sport facilities, elite athletes, personal trainers and coaches on the phased return of sport and recreation. Return to recreational team sport framework updated with 24 September guidance changes.
Daily Visitors to DCMS Sponsored Museums and Galleries
These experimental statistics show the number of daily visits to DCMS sponsored museums and galleries. For final visitor figures, refer to the monthly report.
Working safely during coronavirus (COVID-19)
Find out how to make your workplace COVID-secure.
Providers of grassroots sport and gym/leisure facilities – Updated guidance on keeping your customers and users of sports and gym/leisure facilities safe (section 2), social distancing (section 4) and and face coverings (section 7.1).
EDUCATION:
Higher education: reopening buildings and campuses
Guidance for higher education providers in England on when and how to reopen their campuses and buildings – updated the travel and transport section.
Get help with remote education
Information, guidance and support for teachers and leaders on educating children during the coronavirus outbreak – updated information about remote learning support, schools' duty and expectations.
Get laptops and tablets for children who cannot attend school due to coronavirus (COVID-19)
How schools, colleges, academy trusts and local authorities can access digital devices for children who are learning remotely – updated to include further information on device allocation, when and when not to order devices and help on ordering.
Actions for schools during the coronavirus outbreak
What all schools will need to do during the coronavirus (COVID-19) outbreak from the start of the autumn term – updated section on remote education expectations and support.
Remote education good practice
Good practice to support school leaders in developing their remote education contingency plans
ENVIRONMENT:
Monitoring emissions from some environmental permitting activities: RPS C20
When you can delay and reschedule some emissions to air and water monitoring and other environmental monitoring because of COVID-19 (coronavirus) restrictions.
COVID-19 regulatory position statements
Environment Agency regulatory response to coronavirus (COVID-19).
We have added Monitoring emissions from some environmental permitting activities: RPS C20 and Reporting for installations, radioactive substances and waste permits: RPS C21. These replace RPS C7 and RPS C10 which have been withdrawn.
Reporting for installations, radioactive substances and waste permits: RPS C21
When you can delay submitting data, reports and other records required by your environmental permit because of coronavirus (COVID-19) restrictions.
HEALTH CARE & WELLBEING:
Loss of smell may be clearest symptom of cornavirusWhile people have been alert to coughs or fevers signalling they might have coronavirus since it emerged, the loss of smell – only added to the official list of symptoms in May – could be a more reliable indicator of Covid-19, according to research. A University College London study of 590 people who lost their sense of smell or taste earlier in the year found four in every five had coronavirus antibodies. Of those with antibodies, 40% had no other symptoms. Its findings emphasise the importance of people self-isolating if they can't smell "everyday" items like perfume, bleach, toothpaste, or coffee, says lead author Prof Rachel Batterham. The thing to look out for is a loss of smell without having a blocked or runny nose, she adds. The study was, however, constrained by the fact participants all had mild symptoms, so they may not be representative of all Covid patients.
A North West laboratory firm has launched a Covid-19 testing kit for businesses that offers results in just 15 minutes.
Warrington-based AlphaBiolabs claims it has created one of the world's first rapid screening kits of its kind, identifying the presence of the Covid-19 antigen. Costing £40 plus VAT, it detects the virus after the onset of symptoms – or from 14 days after initial exposure. According to the firm, the new test, which works in similar way to a pregnancy test, detects specific proteins, known as antigens, which are situated on the cell membranes of the virus.
Abortion statistics during the coronavirus pandemic: January to June 2020
Statistics on abortions performed during the coronavirus (COVID-19) pandemic from January to June 2020. 'Abortion statistics during COVID-19: supplementary analysis, freedom of information requests and other data releases'. This includes 4 new files: 1) age by gestation weeks, 2) ethnicity by gestation weeks, 3) marital status by gestation weeks, 4) number of women they are aware of who have gained access to medical abortion pills past the current 10-week limit on 'home' abortion and the 24-week legal limit.
PPE portal: how to order COVID-19 personal protective equipment (PPE)
Eligible health and social care providers can order PPE through the portal to meet the increased need that has arisen as a result of the COVID-19 pandemic – updated order limit information for all sectors to reflect recent increases and removed order information on type II masks.
Coronavirus (COVID-19): antibody testing
Information about the government's coronavirus antibody testing programme. Antibody tests are to check whether a person has had the virus.
Tackling COVID-19 together through the ACT-Accelerator
Opening and closing statements by Foreign Secretary Dominic Raab at UNGA High-Level Event: Tackling COVID-19 Together Through the ACT-Accelerator
COVID-19: background information
Information on COVID-19 including epidemiology, virology and clinical features – updated global case numbers.
PHE data series on deaths in people with COVID-19: technical summary
A summary of the PHE data series on deaths in people with COVID-19, outlining what the changes mean and how the data compare to other COVID-19 death data series.
Coronavirus (COVID-19): getting tested
Guidance on coronavirus testing, including who is eligible for a test and how to get tested – added 'students on clinical placements' to list of essential workers and those prioritised for testing (England only).
REACT-1 study of coronavirus transmission: September 2020 results
Results of real-time assessment of community transmission of coronavirus (COVID-19) during September 2020.
NHS Test and Trace statistics (England): methodology
How the Department of Health and Social Care (DHSC) puts together the contact-tracing data in its weekly reports – updated to include methodology for additional local authority data published for pillar 2 tests processed.
NHS Test and Trace (England) and coronavirus testing (UK) statistics: 17 September to 23 September 2020
Experimental statistics for weeks 1 to 17 of NHS Test and Trace contact tracing in England and coronavirus testing (UK).
LOCAL AUTHORITIES:
OPSS coronavirus (COVID-19) guidance for business and local authorities
Guidance on how OPSS is supporting businesses and local authorities and protecting consumers during the COVID-19 pandemic.
Version 7 of the guidance for new high-volume manufacturers of PPE and version 4 of the guidance for businesses and individuals on the small-scale manufacture of PPE published, amended to simplify the text concerning the Market Surveillance Authority approval of PPE.
PROPERTY:
Sales boom continues with no end in sightAgents have universally welcomed new Nationwide data showing annual price growth picked up to 5.0 per cent last month – the highest rate since autumn 2016.
According to the figures, prices rose 0.9 per cent month-on-month after taking account of seasonal factors. Robert Gardner, Nationwide's chief economist, comments: "Housing market activity has recovered strongly in recent months. Mortgage approvals for house purchase rose from around 66,000 in July to almost 85,000 in August – the highest since 2007, well above the monthly average of 66,000 prevailing in 2019.
Covid employment advice service set up by PropertymarkPropertymark has teamed up with an employment and health and safety specialist to establish a service for member agents with Coronavirus-related job queries. The tie up with the Ellis Whittam human resources company means Propertymark's nationwide membership now has access to a 24/7 on-call legal advisory service, as well as online tools and templates to help them tackle issues created by the virus. 
A statement from Propertymark says that as part of its aim to provide support, deliver information, and offer value-added services to its members, Ellis Whittam will help agents maintain legal compliance and uphold best practice in their duty of care as employers. A library of guidance documents will be available via the Propertymark website and members can contact a dedicated legal advisory team via telephone or email to seek advice around Employment Law, HR, and Health & Safety matters. 
TRANSPORT:
Transport use during the coronavirus (COVID-19) pandemic
To monitor the use of the transport system during the coronavirus (COVID-19) pandemic. DfT provides statistics on transport use by mode.
TRAVEL:
Coronavirus (COVID-19): countries and territories exempt from advice against 'all but essential' international travel
The FCDO has a global advisory against 'all but essential' travel, but exempts destinations that do not pose an unacceptably high risk for British travellers. Poland, Turkey, St Maarten and St Martin are no longer on the travel advice exemptions list, following the latest assessment of COVID-19 risks. The FCDO advises against all non-essential travel to these countries?and territories. The British Virgin Islands and Seychelles have been added to the travel advice exemptions list. Read our guidance before planning any travel.
Turkey, Poland, Bonaire, St Eustatius and Saba removed from England travel corridor exempt list
People arriving in the UK from these destinations from 4am Saturday 3 October 2020 will need to self-isolate for 2 weeks.
EU countries call for coordinated approach to coronavirus testing
Tourism ministers from Austria, Croatia, France, Greece, Italy, Luxembourg, Malta, Portugal, Slovenia and Spain have called for a coordinated approach to help save the estimated 22 million jobs in EU countries dependent on tourism. The motion, put forward at a virtual meeting of EU tourism ministers, was welcomed by the World Travel & Tourism Council.  WTTC president and chief executive Gloria Guevara said: "We applaud the call for establishing standardised criteria for risk areas and coordinated measures in the control of the departure and arrival of travellers, providing mutually recognised tests, with the overall aim to avoid indiscriminate measures such as quarantines and travel restrictions."
Useful Links:
Become a Green Homes Grant Supplier II – Trustmark and PAS 2030The new Green Homes Grant will give over 600,000 homeowners in England up to £10,000 to install insulation, heat pumps, draft proofing and more to help households cut energy bills.
Check if you're eligible for the coronavirus Local Restrictions Support Grant
The Local Restrictions Support Grant (LRSG) supports businesses that have been required to close due to temporary COVID-19 local lockdown restrictions imposed by the government.
Self-Employment Income Support Scheme grant extension
The grant is being extended from 1 November 2020. Find out if you're eligible and how much you can get.
Hospitality venues in England are now legally required to enforce the rule of 6 or face a fine of up to £4,000.
Designated businesses and organisations, including hospitality, close contact services and leisure venues, will also be legally required to log details of customers, visitors and staff for NHS Test and Trace and required to display official NHS QR code posters under law
NHS Test and Trace service in the workplace
Guidance on the NHS Test and Trace service for employers, businesses and workers updated to reflect the new legal requirements for designated venues to collect contact details and display official NHS QR code posters from 24th September
Claim money back through the Eat Out to Help Out Scheme
Find out how to claim the reimbursement for discounts given to diners with the Eat Out to Help Out Scheme. The Eat Out to Help Out Scheme closed on 31 August 2020 – the page updated with removal of registration links.
Kickstart Scheme
The Kickstart Scheme provides funding to employers to create job placements for 16 to 24 year olds.
Kickstart Scheme employer resources
If you've been offered Kickstart Scheme funding, you can use these resources to show your support for the scheme.
Kickstart Scheme employer contacts
List of regional contacts for employers applying for a grant through the Kickstart Scheme.
Coronavirus outbreak FAQs: what you can and can't do
Frequently asked questions on what you can and can't do during the coronavirus outbreak – guidance updated in line with new regulations coming into force on 4 July
Business Survey:
https://www.gov.uk/government/publications/dcms-coronavirus-impact-business-survey/dcms-business-survey-headline-measures
Apply for the coronavirus Future Fund
The Future Fund will provide UK Government loans to UK-based companies ranging from £125,000 to £5 million, subject to at least equal match funding from private investors.
Coronavirus Statutory Sick Pay Rebate Scheme set to launch
Employers will be able to make claims through the Coronavirus Statutory Sick Pay Rebate Scheme from 26 May.
Government – Guidance on Returning to Work safely
https://www.gov.uk/guidance/working-safely-during-coronavirus-covid-19
Government – Setting out of Road Map to recovery – 11th May 2020
Our plan to rebuild: The UK Government's 60 page COVID-19 recovery strategy
The UK Government's COVID-19 recovery strategy. The strategy sets out a cautious roadmap to easing existing measures in a safe and measured way, subject to successfully controlling the virus and being able to monitor and react to its spread.
Coronavirus Act 2020: status
A table setting out the status of each measure in the Coronavirus Act 2020.
Government – Financial Support
New 100% government backed loan scheme for small business
Government – Financial Support
CBILS – A guide to whether it may be the best options for a business
Government – Financial Support
Coronavirus Job Retention Scheme – online claims portal open
Government – Business Support:
Government launches new coronavirus business support finder tool
Government – Business Support Hub:
https://www.gov.uk/coronavirus/business-support
Government – Financial Support: HMRC has published guidance on how it will work out income and profits for the self-employed or those in a partnership who have lost profits due to coronavirus.
Government – Business Support:
https://www.businesssupport.gov.uk/coronavirus-business-support/

Government – Business Support: https://www.gov.uk/government/publications/guidance-to-employers-and-businesses-about-covid-19
Government – Financial Support: https://www.gov.uk/government/publications/coronavirus-covid-19-guidance-on-business-support-grant-funding
Government – Business Support: https://www.gov.uk/government/publications/guidance-to-employers-and-businesses-about-covid-19/covid-19-support-for-businesses
Bank of England – Financial Support: https://www.bankofengland.co.uk/news/2020/march/the-covid-corporate-financing-facility
Cheshire and Warrington Growth Hub
Gov.uk: Maintaining Educational Provision: https://www.gov.uk/government/publications/coronavirus-covid-19-maintaining-educational-provision/guidance-for-schools-colleges-and-local-authorities-on-maintaining-educational-provision
UK Lockdown – Further businesses to close and exceptions: https://assets.publishing.service.gov.uk/government/uploads/system/uploads/attachment_data/file/874732/230320_-_Revised_guidance_note_-_finalVF
Health – updates from NHS
https://www.england.nhs.uk/news/
Health – Shielding the most vulnerable https://www.gov.uk/government/publications/guidance-on-shielding-and-protecting-extremely-vulnerable-persons-from-covid-19/guidance-on-shielding-and-protecting-extremely-vulnerable-persons-from-covid-19
Media and Marketing:
Prolific North are publishing daily updates on their blog as to how Covid-19 is impacting on the marketing, media and technology industries
Travel: https://media.northernrailway.co.uk/news/coronavirus-travel-information
Recruitment: – DWP and Universal Credit: http://news.dwp.gov.uk/dwplz/lz.aspx?p1=MQsDU1NjQ5MlM2OTA0OjNCNDJBOEZCRTJDOUJEOTc1ODQ0RTRCRDNDNzk4QUNF-&CC=&p=0
Retail: An update form British Retail Consortium https://brc.org.uk/news/corporate-affairs/coronavirus-latest-retailer-activity/
Resources available from Acas:
Redundancy letter templates
Redundancy process map Acas have also contributed to the development of a new return to work toolkit in partnership with SOM, CIPD, BITC and Mind.