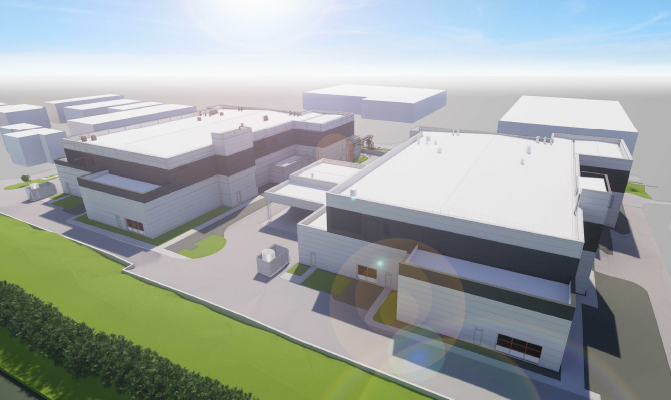 Pharmaceutical firm, Astra Zeneca, plan to build an additional 96,000 sq ft manufacturing facility on their Macclesfield Campus.
Subject to a planning decision next week, according to the planning statement submitted to Cheshire East Council, the new facility could create an estimated 44 new jobs on the Macclesfield site once it is operational and allow the pharmaceutical company to meet future demand and regulatory requirements for the next 20 years.
Astra Zeneca is one of the largest employers in the region, with 1800 people employed at the company's manufacturing site in Macclesfield, which has been noted as a key employment site in the council's Local Plan Strategy. AstraZeneca's Macclesfield site is their second largest manufacturing facility in the world, exporting prescription medications to 130 countries around the world.
The two-storey building, referred to as Building 52 in the planning proposal, will occupy a disused plot on Hurdsfield Industrial Estate, adjacent to the Macclesfield Canal. The finished building is intended to resemble other facilities on the site.
Despite the location next to the Macclesfield Canal Conservation Area, planners expect the building to be obscured from view by nearby trees at the edge of the industrial estate and advise the facility will neither produce nor use hazardous substance that may negatively impact local ecology.
Currently, the site is disused, as temporary structures and a workshop previously housed on the site have been removed.
Astra Zeneca have asked for five years, rather than the typical three, to start construction on the new facility in order to give the company longer to secure the necessary investment, citing the challenges of the current political landscape.
Cheshire East Council's planning committee meets next week to discuss the plans; however the proposals have been recommended for approval.
Prestbury-based Frost Planning have prepared the application for Astra Zeneca. The architect on the project is Baker Hicks.