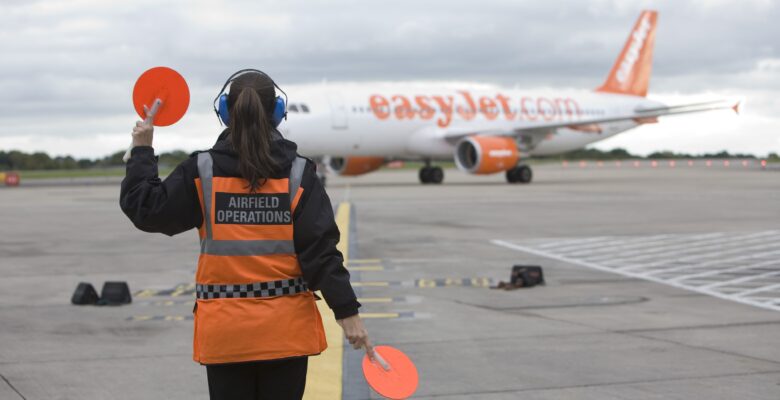 The first flights have taken off from Manchester Airport on new routes to Green List holiday destination, Ibiza, and the Latvian capital, Riga.
airBaltic began flights between Manchester Airport and the Latvian capital city of Riga on July 4th; the two cities will now be connected by twice-weekly flights. The link to Manchester will be the fourth route to the UK for the airline, which also flies to London, Aberdeen and Edinburgh.
Martin Gauss, Chief Executive Officer of airBaltic:
Riga is a dynamic city and the key business centre of the Baltic states and has a lot to offer to both business and leisure travellers. It is also a very convenient transfer point with excellent connections within our wide route network. Our expanding 2021 route map reflects the demand we see for destinations after the reopening of more countries for travellers."
easyJet has also launched flights for the first time from Manchester Airport to the Spanish island of Ibiza, currently one of the few destinations worldwide where a quarantine on return to England is not required for holidaymakers. The inaugural flight took off on Saturday, 3rd July at 15:20 with 130 passengers onboard.
Flights from Manchester to Ibiza are now operating up to three times a week on Tuesdays, Thursdays, and Saturdays throughout the summer, providing customers in the North West of England with even more choice to get away.
Ali Gayward, easyJet's UK Country Manager said:
"We are delighted to have launched flights for the very first time from Manchester to Ibiza, providing more choice for our customers in the North West, which will be popular with those looking to reunite with family and friends or take a long-awaited holiday."

"We have over million seats operating to current European Green list destinations this summer and are ready and able to ramp up. We are focused on providing greater connectivity for customers in the North West as well as offering great value fares and more choice when they fly with us."
Karen Smart, Managing Director at Manchester Airport said:
"It is really pleasing to see easyJet now operating a direct service to Ibiza for the first time, giving passengers in our catchment area even more choice.

"We look forward to continue working with easyJet as travel restrictions continue to ease and even more destinations are added to the Green List over time."
Commenting on airBaltic's new route from Manchester Airport to Riga, she added,
It is great to see airBaltic commence flights to Riga from Manchester Airport. As and when travel restrictions continue to ease, the route will offer great access to Eastern Europe and beyond for both leisure and business travellers alike. We look forward to working closely with the team at airBaltic as they grow and develop from Manchester Airport."