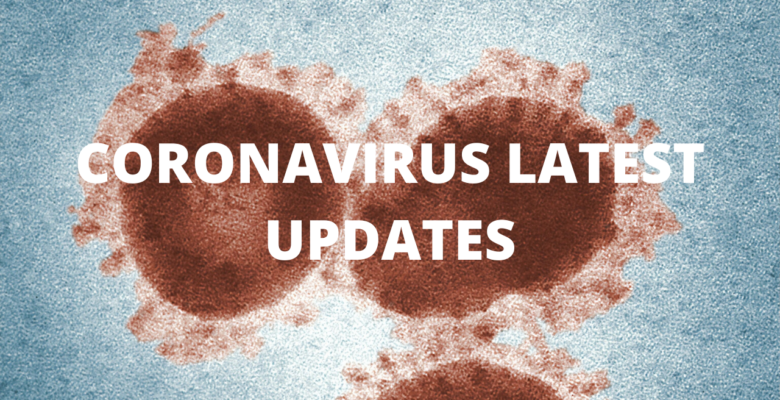 Latest data:
Total tests: 5,005,565 UK tests have been carried out (+ 220,057)  
Positive tests: 281,661 have tested positive – (+ 1,805 on previous day)
Loss of life: 39,904 across all settings, (+ 176 on previous day)                
Government daily briefings:
Thursday 4th June – Grant Shapps – Transport Secretary:
In line with further easing of lockdown restrictions, wearing of face coverings will be mandatory on public transport in England from 15th June. Devolved administrations are expected to impose similar rules.
Exceptions in place for very young children, those with severe disabilities and those with breathing difficulties.
Surgical masks should be kept for clinical use, and home-made face coverings recommended.
Non-compliance with rules can result in being refused travel, or a fine, enforced by the British Transport Police.
Advice remains to work from home and avoid public transport where possible, particularly at peak times.
Transcript of the Transport Secretary's full statement on Thursday 4th June
Slides and datasets to accompany coronavirus press conference: 4 June 2020
Press conference slides and datasets used by The Rt Hon Grant Shapps MP.
Wednesday 3rd June – Prime Minister Boris Johnson:
"Update on three steps to preventing a second wave of infections":
NHS test and trace vital to control the spread of the disease. Data gathered from test and trace initiative will inform and help to replace national lockdowns with individual isolation and / or local action in the event of a localised outbreak
Introduction of public health measures at UK borders from Monday 8th June to prevent import of the virus from abroad. Arrivals to the UK will self-isolate for 14 days. Exemptions include medics and essential services. Policy to be reviewed in 3 weeks. Possibility of introducing air-bridges with other countries
Effective international action required to reduce global impact of coronavirus and prevent return of the virus to the UK. UK to host 50 countries at Global Vaccine Summit to raise $7.4 billion for Gavi, the Vaccine Alliance to fund immunisation of 300 million children in poorest countries against deadly diseases, to help shore up poorer healthcare systems and stem the return of the virus to the UK
Transcript of PM's full statement on Wednesday 3rd June
Slides and datasets to accompany coronavirus press conference: 3 June
Press conference slides used by Sir Patrick Vallance.

Answers to the most common topics asked about by the public for the coronavirus press conference
Slides, datasets and transcripts to accompany coronavirus press conferences
UK HEADLINES:  
Face coverings mandatory on public transport from 15th June
The government will work with operators to make it mandatory for passengers to wear face coverings when using public transport in England, the Transport Secretary Grant Shapps announced today (4 June 2020). Wherever possible people should continue to avoid public transport and walk, cycle or drive, but for some people this may not be an option. Transport usage has been slowly increasing, including on the tube which has seen around a 20% rise this week compared to last week. When necessary to use public transport people may be more likely to be in enclosed spaces for longer periods of time where we know there is a greater risk of the spread of the virus and social distancing is likely to be difficult to follow consistently. This differs from enclosed spaces like shops, for example, where people can more easily go outside if social distancing is not possible and where shop owners can place limits on the number of customers allowed inside at any one time. The Scientific Advisory Group for Emergencies (SAGE) has set out that using face coverings in this setting can provide some small additional protection to fellow passengers and can help people to avoid unknowingly spreading the virus if they are suffering from coronavirus, but not showing symptoms.
Prime Minister: Global Vaccine Summit closing remarks: 4 June 2020"Together, we have replenished this alliance, securing a fantastic $8.8bn for Gavi's vital work over the next five years. I want to say a particular thank you to Bill and Melinda Gates for their generosity, their philanthropy, yet again, and their continued leadership in humanity's battle against disease. Today, thanks to the ingenuity of Edward Jenner, a British doctor from Gloucestershire who pioneered the world's first vaccine, the simple act of inoculating our children can save lives many times over. People who are vaccinated protect themselves and the rest of the population by lowering the spread and risk of infection. Gavi's work on routine immunisation is the strongest shield against outbreaks of infectious diseases, and so it is that our collective efforts at this Summit will now save up to 8 million lives."
Trade Credit Insurance backed by £10 billion guarantee
Trade Credit Insurance, which provides essential cover to hundreds of thousands of business-to-business transactions, will receive up to £10billion of government guarantees, ministers announced today. The Trade Credit Reinsurance scheme, which has been agreed following extensive discussions with the insurance sector, will see the vast majority of Trade Credit Insurance coverage maintained across the UK. The guarantees will support supply chains and help businesses during the coronavirus pandemic to trade with confidence, safe in the knowledge that they will be protected if a customer defaults or delays on payment.
BBC: NHS contact-tracing app in place by end of month, says minister
A new NHS coronavirus contact-tracing app should be in place by the end of the month, a minister has said. Business minister Nadhim Zahawi said the app – which was trialled in the Isle of Wight – will "be running as soon as we think it is robust". Last week new test and trace systems were launched in England and Scotland – but without the app due to delays. The Guardian reported an NHS boss said the wider scheme would be imperfect at first but "world-class" by the autumn. The paper said the chief operating officer of the test and trace scheme said the scheme should be fully working by September or October.
Urgent plan and key decisions needed as doctors fear backlog of non-Covid patients
The British Medical Association (BMA) has called on the Government to 'urgently' outline a credible plan for addressing the huge backlog of patients awaiting NHS treatment due to the Covid-19 pandemic. This comes as the latest tracker survey from the BMA found that more than half (52%) of doctors surveyed said they were either not very confident or not confident at all in their own department being able to manage patient demand as NHS services are resumed.
Analysis of death registrations not associated with coronavirus (COVID-19), England and Wales: January 2020 to May 2020
This release presents findings from examining death registrations which do not mention coronavirus (COVID-19), to understand the apparent increase in deaths compared to the previous five-year average for deaths in the same weeks. It suggests hypotheses for why a greater number of deaths not related to COVID-19 are observed, and explains how analysis of the death registration data supports or contradicts them.
UK aid-backed drone technology supports Ghana's coronavirus fight
A partnership between UK aid and Gavi: the Vaccine Alliance, is supporting the Government of Ghana to use Zipline drones to collect coronavirus test samples.

India joins UK's global vaccine mission
The UK organised the Global Vaccine Summit 2020 on 4 June, helping secure US$7.4 billion (approximately £6 billion) in funding to support global vaccine supply and immunisation.
Public Health England reports disparities in the risk and outcomes of Covid-19
The largest disparity found was by age. Among people already diagnosed with COVID19, people who were 80 or older were seventy times more likely to die than those under 40. Risk of dying among those diagnosed with COVID-19 was also higher in males than females; higher in those living in the more deprived areas than those living in the least deprived; and higher in those in Black, Asian and Minority Ethnic (BAME) groups than in White ethnic groups. These inequalities largely replicate existing inequalities in mortality rates in previous years, except for BAME groups, as mortality was previously higher in White ethnic groups. These analyses take into account age, sex, deprivation, region and ethnicity, but they do not take into account the existence of comorbidities, which are strongly associated with the risk of death from COVID-19 and are likely to explain some of the differences.
The Government is picking up the wage bills of close to nine million furloughed workers, who are unable to do their jobs because of the coronavirus pandemic. Around £17.5 billion has been claimed by more than one million firms who have sent their colleagues home as the country went into lockdown in a bid to slow the spread of the deadly virus. Government figures released today, Tuesday June 2, show that 8.7 million jobs had been furloughed as of Sunday. This is a rise from 8.4 million a week earlier, when £15 billion had been claimed, Her Majesty's Revenue and Customs (HMRC) said.
14 days self-isolate for travellers to UK from next Monday 8th June
This will not include people travelling from Ireland or Channel isles. Some workers including lorry drivers, farm workers and medics will be excluded. Italy – opening borders to other European countries and residents moving freely across all regions is now allowed in a bid to boost tourism trade as infection rate reduces to manageable level and R below 1.
Portugal is opening their beaches to visitors as some countries with low transmission rates claim to be in discussion around exemption, to create air-bridges.
BBC: Students may have to exist in protective bubbles or study online from the autumn.
University leaders suggested students would live and study with the same group to minimise mixing. They were setting out safety measures for a socially-distanced student life – including a virtual freshers' week. A survey suggested 71% of students would prefer to start the term later, if they got more in-person teaching.
Government urged to re-think quarantine policy for International travellers
A parliamentary debate on the government's proposed 14-day quarantine on arrival policy, due to come into force on Monday (8 June), has reportedly been pushed back as pressure grows on home secretary Priti Patel to water down the policy – or drop it altogether.
Answer YouGov survey: Do you think travellers arriving into the UK should..?
Lenders have approved £31.3bn to more than 745,000 businesses so far through the three major government-backed lending schemes, according to new figures.
The Bounce Back Loan Scheme (BBLS), the Coronavirus Business Interruption Loan Scheme (CBILS) and the Coronavirus Large Business Interruption Loan Scheme (CLBILS) have all launched over recent months, with £3.8bn being lent in the last week alone. The BBLS – aimed at sole traders and micro businesses – has seen £21.3bn provided by lenders, while 46,000 businesses have been backed through CBILS at a total of £8.9bn. A total of 191 larger companies have received finance via CLBILS, totalling £1.1bn.
The National Trust has begun a phased reopening of some of its gardens and parklands in England and Northern Ireland with advance bookings needed to limit visitor numbers and maintain public safety.
From today, the Trust will begin a phased and gradual reopening and over the coming weeks more places will begin reopening with online advance bookings. All the Trust's houses, shops, holiday cottages and campsites remain closed in line with government guidelines. To adhere to social distancing, the Trust will operate at 30% capacity. Visitors arriving at reopening properties by car will be asked to show pre-booked tickets through their vehicle window before parking. Those arriving on foot will have bookings checked by a small team of staff who will adhere to social distancing.
Labour market economic analysis, quarterly: June 2020
The ONS has today published the first in a new quarterly series of articles giving additional economic analysis of the latest UK labour market headline statistics and long-term trends. The first article looks at the impact of the coronavirus (COVID-19) pandemic on hours worked and vacancies in different UK industries.
Early indications of the impact of the coronavirus (COVID-19) pandemic on the labour market show that average weekly actual hours worked fell by 2.5% between January and March 2019 and the same period in 2020, compared with a decline of 2.2% in the period January to March 2008 and the same period in 2009.
Between January to March 2019 and January to March 2020 the largest loss of average actual hours worked was recorded in the accommodation and food services industry (negative 11.8%)
Young workers aged 16 to 24 years experienced the largest fall in average actual hours (negative 5.9%) compared with other age groups, followed by those aged 65 years and older (negative 4.8%).
Vacancies decreased across all industries, with the largest percentage decrease recorded in the accommodation and food services industry (negative 41.5%) in the period between February to April 2019 and February to April 2020.
Travel Industry warns of job losses as new UK quarantine rules confirmed
"The concept of 'air bridges' must be looked at with urgency to allow travel to low-risk countries while protecting the public from high-risk arrivals.
"We urge the government to devote the resource necessary to move to this more targeted, common sense approach to international arrivals as soon as possible – as our competitors are doing.
"As the aviation sector faces yet more uncertainty and reduced traffic numbers, due to the quarantine policy, the chancellor needs to provide further financial and business support to an already struggling sector.
"Another prolonged period with limited to no revenue will damage the sector and hinder the UK's overall economic recovery."
Consumer confidence post-Covid-19: new research highlights importance of measures to reassure customers
As France reopens its cafes, bars, restaurants, campsites, gyms, swimming pools, beaches and lakes today, new research commissioned by People 1st International provides encouraging signs that Britons are ready to return if the correct measures for health and safety are in place. The findings also highlight that the younger generation will be a driving force when it comes to kick-starting the visitor economy.
Two thousand people aged 18 and above took part in the research, which focuses on the behavioural attitudes and factors impacting a return to leisure activities such as pubs and bars, restaurants, holidays, non-food shopping and visiting local attractions.
Asked about what would influence their decision to take part in these activities, more than half of respondents cited the importance of the following five factors:
• Crowd levels (69%)
• Ability to social distance (64%)
• Confidence in infection control measures (63%)
• Cleanliness and hygiene (61%)
• Confidence that staff have been trained in these new measures (54%)
Whilst both men and women consider these factors important, women appear to be more cautious. For example, 73% of women are concerned about how crowded a location might be, 66% (women) are concerned about cleanliness and 60% of women want to be confident that staff have been trained in safety and hygiene.
IOD Survey: Business debt will slow recovery without action
The Institute of Directors has warned that business debt will slow the recovery from coronavirus.  A survey of directors found that 51% think debt taken on during the crisis will harm their organisation's recovery, while 57% said it would hold up their investment plans for the next two years. It is proposing that loans to small companies are turned into 'student loans', with companies repaying them when they return to profit and paying a percentage of what they earn over a certain time period. 
AGRICULTURE & RURAL AFFAIRS:
Rural Payments Agency update – June 2020
Read this update for information about our schemes – Countryside Stewardship, Environmental Stewardship and the Basic Payment Scheme.
Coming to the UK for seasonal agricultural work on English farms
Advice for seasonal agricultural workers coming to England to work on farms and their employers has been published. The rules on self-isolation for seasonal workers are different from those for other international travellers to the UK because of the importance of the work for food supply. If you're coming to England to work on a farm, you and your employer must follow this guidance. Find out more here.
Rural Payments Agency have rural payments, grants and services available including: Countryside Stewardship, Environmental Stewardship and the Basic Payment Scheme with a closing date of 15 June. Details on how to submit applications, claims and supporting documents during the coronavirus (COVID-19) outbreak, can be found here.
English Dairy Farmers able to apply for up to £10,000With some dairy farmers facing financial difficulties and excess milk due to the coronavirus outbreak, the new fund will provide up to £10,000 each to help those dairy farmers most in need of support to sustain their business. Recognising that dairy farmers have fixed costs of production which some may have struggled to meet during the coronavirus outbreak, from 18 June farmers in England who have experienced 25% price losses in April and May will be able to apply for a single payment from the fund.
CHARITIES:
Financial support for voluntary, community and social enterprise (VCSE) organisations to respond to coronavirus (COVID-19)
The government has pledged £750 million to ensure VCSE can continue their vital work supporting the country during the coronavirus (COVID-19) outbreak, including £200 million for the Coronavirus Community Support Fund, along with an additional £150 million from dormant bank and building society accounts – updated to reflect passed application deadlines
COMMUNITY:
Staying alert and safe (social distancing)
The most important thing we can do is to stay alert, control the virus, and in doing so, save lives. Updated to reflect the change in government policy from 1 June.
Coronavirus outbreak FAQs: what you can and can't do
Frequently asked questions on what you can and can't do during the coronavirus outbreak updated to reflect the change in government policy from 1 June.
Coronavirus and the social impacts on Great Britain: 5 June 2020
Indicators from the Opinions and Lifestyle Survey covering the period 28 May to 31 May 2020 to understand the impact of the coronavirus (COVID-19) pandemic on people, households and communities in Great Britain.
Coronavirus (COVID-19) rough sleeper accommodation survey data: May 2020
New management information about the support for rough sleepers and those at risk of rough sleeping during the COVID-19 pandemic.
Short-term options for health, welfare and financial decisions
Find out about the ways people can make certain decisions for you or do certain things on your behalf – wording altered so as not to discourage people from taking out an LPA at the minute
Making and Registering a Lasting Power Of Attorney, LPA, during coronavirus
If you want to make an LPA now, you can still do so while observing government guidance on social distancing, self-isolating and shielding.
CONSTRUCTION:
Willmott Dixon Group Chief Executive Rick Willmott has hailed the "phenomenal team effort" from staff and suppliers during the Covid-19 pandemic.
The contractor only shut three sites during lockdown but is now braced for rising costs and project delays due to new working procedures. Willmott was speaking after the firm unveiled its latest results for 2019 showing pre-tax profit down to £31.3m from £37.5m last time on turnover of £1.246bn compared to £1.32bn in 2018.  Pre-tax margins dipped slightly to 2.5% from 2.8% and the company ended the year with £93m cash in the bank.
Kier Highways and Seddon Construction have been reinstated to the Prompt Payment Code after speeding up payments to suppliers.
Both firms were ousted from the scheme last November for failing to honour their Code commitment to pay 95% of all supplier invoices within 60 days. Kier Highways was paying 79% of invoices in 60 days and that has now improved to 98%. Seddon was paying 19% of invoices in 60 days and is now paying 92%.
Interim Small Business Commissioner, Philip King said:
The current pandemic crisis is placing an extraordinary pressure on the cashflow of businesses and it is more important than ever that Code signatories honour their payment practice commitments. It is encouraging to see suspended signatories now adhering to the requirements of the Code and being reinstated but the companies who continue to treat their suppliers unfairly remains a concern."
EDUCATION:  
Coronavirus (COVID-19): guidance for schools and other educational settings
Added 'Higher education: reopening buildings and campuses' to guidance and advice about coronavirus (COVID-19) in educational settings for staff, parents and carers, pupils and students.
Coronavirus (COVID-19): initial teacher training (ITT)
Information for providers about managing initial teacher training courses impacted by the coronavirus (COVID-19) updated to help initial teacher training (ITT) providers reduce the impact of coronavirus (COVID-19) on their ITT provision.
£7 million for vulnerable pupils leaving Alternative Provision
Teenagers in Alternative Provision at risk of falling out of education after their GCSEs will benefit from mentoring, pastoral support and careers guidance under plans to level up their opportunities after they leave school at 16. Children and Families Minister Vicky Ford has today announced a one-off funding package worth £7 million to boost the support offered to 11,300 Year 11 pupils making the transition from secondary school into post-16 education, work, or training, amid concerns that many may become unemployed after completing their GCSEs.
Drivers granted 7 month photocard licence extension
The extension applies to drivers with a photocard driving licence due to expire between 1 February and 31 August 2020.
Actions for schools during the coronavirus outbreak
What schools need to do during the coronavirus (COVID-19) outbreak updated to reflect the announcement by the Prime Minister that the government's 5 tests have been met and the decision, based on all the evidence, to move forward with the wider opening of education and childcare settings.
School governance update
Important news and communications from the Department for Education (DfE) relating to governance in maintained schools and academy trusts in England.
Preparing for the wider opening of schools from 1 June
Updated the planning guides for school leaders to help them prepare to open their schools for more pupils during the coronavirus outbreak, reflecting the announcement by the Prime Minister about the decision, based on all the evidence, to move forward with wider opening of education and childcare settings. Links have also been added in the primary schools guide, to the planning guide for early years settings, and the updated attendance reporting guidance.
EMPLOYERS / BUSINESS / FINANCE:
Final date for the furlough scheme: UpdateThe final date by which an employer can furlough an employee for the first time will be 10 June 2020, in order for the current three-week furlough period to be completed by 30 June 2020. Employers will have until 31 July to make any claims in respect of the period to 30 June. Further details can be found here.
Get a payment deferral or deregister from money laundering supervision due to coronavirus (COVID-19)
Check if you can get a payment deferral or deregister if you are a business with an annual fee due between 1 May and 30 September 2020 – updated to explain that you do not need to contact HMRC if you choose to defer payment.
Revenue and Customs Brief 7 (2020): domestic reverse charge VAT for construction services – delay in implementation
This brief explains that the introduction of the domestic reverse charge for construction services will be delayed from 1 October 2020 until 1 March 2021 due to the impact of the coronavirus on the construction sector.
Global stocks hit three-month highs on economic recovery hopes
Global stock markets are marching higher, cheered by better-than-expected economic news in the US, Europe and China which boosted hopes of economic recovery from the Covid-19 crisis. Markets have shrugged off the growing protests against police brutality in the US after the killing of George Floyd in police custody. The protests have been largely peaceful, despite a forceful police response. Oil prices also rallied to three-month highs, with Brent crude rising above $40 a barrel, before falling back as doubts crept in over the timing and scale of a potential extension of production cuts agreed between the Opec cartel and its allies. Gold and silver prices, which rallied at the start of the week amid safe-haven buying, fell, with spot silver down 3% to $17.49 an ounce.
The Corporate Insolvency and Governance Bill debated in the House of Commons The Corporate Insolvency and Governance Bill will implement reforms to the insolvency and corporate governance framework, together with temporary measures to support continued trading through the crisis. This Bill will help companies by:
Giving them breathing space in this uncertain time of coronavirus;
Ensuring they are temporarily protected from creditor action during the coronavirus emergency; and
Reducing pressures on directors so they can focus on keeping their businesses going.
Coronavirus support from Business Representative Organisations and Trade Associations
Business Representative Organisations and Trade Associations are providing coronavirus related support for specific sectors.
Update from the Small Business Commissioner on late payment support through the coronavirus virus
It is more important than ever to ensure small businesses are paid on time. Many small businesses are reaching out for assistance, with disputes over delayed payments or in some cases, non-payment because of the financial hardship being experienced by all sectors during this difficult time. As many small business owners are directly or indirectly impacted by Covid 19, they will be eager to get back on their feet, so keeping on top of the business basics and maintaining cash flow by getting the money in for work carried out or goods supplied is paramount. The Small Business Commissioner has helped small businesses recover over £7.2 million owed to them (Dec 17 – May 2020) and £500,000 specifically during the coronavirus crisis.
Trade Credit Insurance backed by £10 billion guarantee
Government to provide guarantees of up to £10 billion to Trade Credit Insurance schemes for business-to-business transactions
Coronavirus guidance for Companies House customers, employees and suppliers.
From 1 June 2020, there will be an exception to the suspension of strike off activity. In cases where our law enforcement partners have concluded that companies are no longer in operation following an investigation, the registrar will continue with strike off action for those companies.
ENVIRONMENT:
Coronavirus: Environment Agency update
The Environment Agency's priority is to protect people and the environment, and to support those we regulate during the coronavirus pandemic. In this latest update there is more news for our boating customers. Meanwhile, we continue to follow the government's guidance for blue light services to ensure those in critical roles can continue with their essential work.
Coronavirus (COVID-19): advice to local authorities on prioritising waste collections
A guide to help waste collectors prioritise their collection services during the coronavirus pandemic. Updated the guidance on HWRCs to reflect that there are no restrictions on taking journeys to local HWRCs to dispose of waste.
EMPLOYMENT:
National Careers Service Virtual Jobs Fair returns on June 8
Following the success of its first Virtual Jobs Fair in May, with over 1000 job, apprenticeship and volunteering opportunities advertised, the National Careers Service is holding a second fair from Monday 8 to Friday 12 June. Noteworthy additions to the second fair are the inclusion of more localised hashtags to help people to identify opportunities relevant to them and Wednesday's live Facebook 'Employment Workshop' which will give people tips on writing CVs and preparing for interviews. 'Jobs Hour' will run at 11am-12pm and 1pm-2pm
HEALTH & HEALTHCARE:
Coronavirus (COVID-19) testing: privacy information
Privacy notice on COVID-19 virus testing for critical workers and their household members who are self-isolating because they're showing symptoms – both attachments have been updated in the following ways: eligibility criteria has been amended, how to get test results without a valid email or mobile number has been added, detail has been added to the explanation of who gives data to who and a greater emphasis has been placed on informing employers of positive test results.
Public Health England: National COVID-19 surveillance reports
Added sero-prevalence surveillance information to national COVID-19 surveillance reports, including weekly summary of findings monitored through various COVID-19 surveillance systems.
Home Secretary oral statement on health measures at the border
The Home Secretary delivered an oral statement to the House of Commons on health measures being introduced at the border in response to coronavirus.
COVID-19: background information
Updated global case numbers to information on COVID-19 including epidemiology, virology and clinical features.
Assessment and procurement of coronavirus (COVID-19) tests
How the government assesses offers of COVID-19 tests from developers for procurement and use in the UK.
COVID-19: PHE laboratory assessments of molecular tests
PHE has undertaken rapid assessments of commercially provided diagnostic tests for SARS-CoV-2 nucleic acid detection with further evaluations ongoing.
3D printing (additive manufacturing) of medical devices or component parts during the coronavirus (COVID-19) pandemic
The requirements on manufacturing 3D printing will depend on whether the item is classed as a medical device or personal protective equipment (PPE).
BBC: ONS survey – virus cases down to 5,600 a day
The number of people infected with coronavirus in homes in England has fallen to 5,600 a day, from 8,000 last week, statisticians suggest. The estimate is based on swab tests of 19,000 people in 9,000 households by the Office for National Statistics. Some scientists have said reaching a low level of cases was key to easing the lockdown further. Test and trace programmes were introduced in England and Scotland last week to track contacts of new cases.
COVID-19: number of outbreaks in care homes – management information
Weekly number and percentage of care homes reporting a suspected or confirmed outbreak of COVID-19 to PHE by local authorities, regions and PHE centres.
National COVID-19 surveillance reports
National COVID-19 surveillance reports, including weekly summary of findings monitored through various COVID-19 surveillance systems.
COVID-19: management of staff and exposed patients and residents in health and social care settings
Guidance on the management of staff, patients and residents who have been exposed to COVID-19 – added new section on NHS test and trace.
Help the government increase coronavirus (COVID-19) testing capacity
The government wants help from businesses to increase testing capacity in the UK as part of its strategy to protect the NHS and save lives.

Next steps for work on COVID-19 disparities announced
Following the release of the Public Health England review into disparities in the risks and outcomes of COVID-19, the Government's Equality Hub is today (4th June 2020) setting out how this work will be taken forward.
MHRA regulatory flexibilities resulting from coronavirus (COVID-19)
Guidance for industry on flexible approaches to regulation we are taking during the COVID-19 outbreak – added information on audits of Notified Bodies and manufacturers in the 'Medical Devices' section
Coronavirus (COVID-19) Infection Survey pilot: England, 5 June 2020
This release provides initial data from the COVID-19 Infection Survey. This survey is being delivered in partnership with the University of Oxford, the University of Manchester and Public Health England.
MHRA guidance on coronavirus (COVID-19)
Added a link to new guidance on the regulatory status of software (including apps) used in the diagnosis, treatment and management of patients with coronavirus (COVID-19), in the 'Medical Devices' section to information for industry, healthcare professionals and patients covering the coronavirus (COVID-19) outbreak.
IT & TECHNOLOGY:
Zoom sees sales boom amid pandemic
At its peak, the firm counted more than 300 million daily participants in virtual meetings, while paying customers have more than tripled. The dramatic uptake has the potential to change the firm's path. Zoom said it expects sales as high as $1.8bn (£1.4bn) this year – roughly double what it forecast in March.
Regulatory status of software (including apps) used in the diagnosis, treatment and management of patients with coronavirus (COVID-19)
Advice for manufacturers, members of the public and professional users of software or apps being used during the COVID-19 pandemic.
Academics develop online Covid-19 risk tool
More than 150 experts from 35 countries have developed an online tool to estimate the risk of contracting and spreading the virus. Your Covid-19 Risk collects data internationally, which the team hopes will be able inform governments and health agencies on the best measures to take for their region.  
JUDICIARY:
Courts and tribunals tracker list during coronavirus outbreak
Tracker list of open, staffed and suspended courts during the coronavirus outbreak updated.
Coronavirus (COVID-19) and prisons
This page provides guidance for families and friends of those in prison in England and Wales during the coronavirus pandemic – updated information on secure video calling.
MANUFACTURING:
New package of innovative help for manufacturing needed to supercharge technological comeback
Make UK is calling on the Government to support the manufacturing sector's recovery from COVID-19 by putting in place a scrappage scheme for old IT, plant and machinery equipment. It says that this would give firms an incentive to invest in automation and digitisation, boosting output and exports. It suggests that the Government should also run a scrappage scheme for cars, encouraging consumers to buy new, environmentally friendly vehicles.
PROPERTY:
Light at the end of the tunnel for short-term lets as bookings sky-rocket
New analysis from rental data firm AirDNA shows that activity is starting to bounce back to pre-pandemic levels, with bookings on Airbnb and Vrbo climbing by 127%. Worldwide, new bookings (for any date in the future) increased from 916,000 in the week beginning April 5 to 2.08 million in the week beginning May 18 2020. During March, it was reported by the UK Short Term Accommodation Association that 70% of short-term rental bookings in the UK were cancelled following the outbreak of coronavirus, rising to as high as 90% for some companies. AirDNA says that after hitting 'rock bottom' in early April, the sector is recovering globally as rentals in locations with beaches, ski resorts and mountains start to get booked up.
TRANSPORT:
Transport Secretary's statement on coronavirus (COVID-19): 4 June 2020
Face coverings will be required on public transport during the coronavirus (COVID-19) outbreak from 15th June
Transport use during the coronavirus (COVID-19) pandemic
To monitor the use of the transport system during the coronavirus (COVID-19) pandemic, Department of Transport provides statistics on transport use by mode, published every Wednesday.
Coronavirus (COVID-19): Driver CPC card validity for lorry, bus and coach drivers
Changes to the validity of Driver CPC cards held by lorry, bus and coach drivers – driver CPC card enforcement relaxation revoked.
TRAVEL:
Coronavirus (COVID-19): how to self-isolate when you travel to the UK
Sets out how to self-isolate if you arrive in the UK on or after 8 June 2020. You will not be allowed to leave the place you're staying for the first 14 days you're in the UK.
Coronavirus (COVID-19): travellers exempt from English border rules
This guidance explains who will be exempt from new English border rules introduced due to coronavirus and what those exempt need to show at the border to enter the UK. The rules will apply to travellers to the UK from 8 June 2020  
Coronavirus (COVID-19): recreational general aviation
Guidance on recreational general aviation (GA) flying during the coronavirus outbreak.
Useful Links:
Cheshire East Council – Discretionary Fund
Businesses that have been unable to access other forms of Covid-19 support can apply for grants from a £4.68 million fund.
http://www.cheshireeast.gov.uk/covidDGS
Apply for the coronavirus Future Fund
The Future Fund will provide UK Government loans to UK-based companies ranging from £125,000 to £5 million, subject to at least equal match funding from private investors.
Coronavirus Statutory Sick Pay Rebate Scheme set to launch
Employers will be able to make claims through the Coronavirus Statutory Sick Pay Rebate Scheme from 26 May.
Cheshire East Council – Business rates grants
https://www.cheshireeast.gov.uk/business/business_rates/business-rates-relief/coronavirus-covid-19-help-for-business-rates-customers.aspx
Government – Guidance on Returning to Work safely
https://www.gov.uk/guidance/working-safely-during-coronavirus-covid-19
Government – Setting out of Road Map to recovery – 11th May 2020
Our plan to rebuild: The UK Government's 60 page COVID-19 recovery strategy
The UK Government's COVID-19 recovery strategy. The strategy sets out a cautious roadmap to easing existing measures in a safe and measured way, subject to successfully controlling the virus and being able to monitor and react to its spread.
Coronavirus Act 2020: status
A table setting out the status of each measure in the Coronavirus Act 2020.
Government – Financial Support
New 100% government backed loan scheme for small business
Government – Financial Support
CBILS – A guide to whether it may be the best options for a business
Government – Financial Support
Coronavirus Job Retention Scheme – online claims portal open
Government – Business Support:
Government launches new coronavirus business support finder tool
Government – Business Support Hub:
https://www.gov.uk/coronavirus/business-support
Government – Financial Support: HMRC has published guidance on how it will work out income and profits for the self-employed or those in a partnership who have lost profits due to coronavirus.
Government – Business Support:
https://www.businesssupport.gov.uk/coronavirus-business-support/

Government – Business Support: https://www.gov.uk/government/publications/guidance-to-employers-and-businesses-about-covid-19
Government – Financial Support: https://www.gov.uk/government/publications/coronavirus-covid-19-guidance-on-business-support-grant-funding
Government – Business Support: https://www.gov.uk/government/publications/guidance-to-employers-and-businesses-about-covid-19/covid-19-support-for-businesses
Bank of England – Financial Support: https://www.bankofengland.co.uk/news/2020/march/the-covid-corporate-financing-facility
Cheshire and Warrington Growth Hub
Gov.uk: Maintaining Educational Provision: https://www.gov.uk/government/publications/coronavirus-covid-19-maintaining-educational-provision/guidance-for-schools-colleges-and-local-authorities-on-maintaining-educational-provision
UK Lockdown – Further businesses to close and exceptions: https://assets.publishing.service.gov.uk/government/uploads/system/uploads/attachment_data/file/874732/230320_-_Revised_guidance_note_-_finalVF
Health – updates from NHS
https://www.england.nhs.uk/news/
Health – Shielding the most vulnerable https://www.gov.uk/government/publications/guidance-on-shielding-and-protecting-extremely-vulnerable-persons-from-covid-19/guidance-on-shielding-and-protecting-extremely-vulnerable-persons-from-covid-19
Media and Marketing:
Prolific North are publishing daily updates on their blog as to how Covid-19 is impacting on the marketing, media and technology industries
Travel: https://media.northernrailway.co.uk/news/coronavirus-travel-information
Recruitment: – DWP and Universal Credit: http://news.dwp.gov.uk/dwplz/lz.aspx?p1=MQsDU1NjQ5MlM2OTA0OjNCNDJBOEZCRTJDOUJEOTc1ODQ0RTRCRDNDNzk4QUNF-&CC=&p=0
Retail: An update form British Retail Consortium https://brc.org.uk/news/corporate-affairs/coronavirus-latest-retailer-activity/
Resources available from Acas:
Redundancy letter templates
Redundancy process map  Acas have also contributed to the development of a new return to work toolkit in partnership with SOM, CIPD, BITC and Mind.