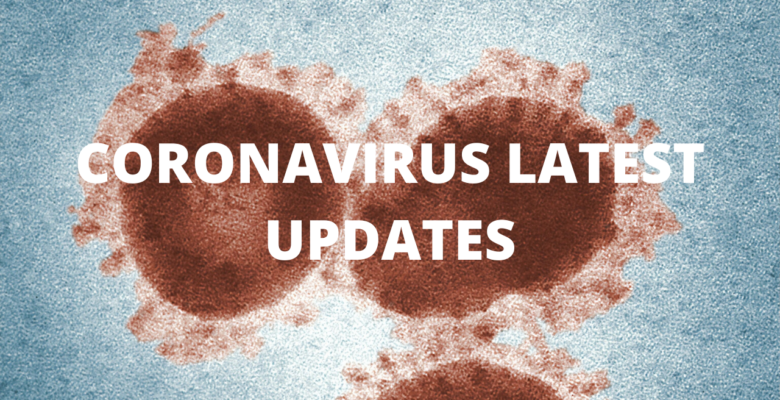 Latest UK data to 18th June:
Total tests: 7,259,555 tests have been carried out or posted out
Positive tests: 300,469 have tested positive +1,218 cases on previous day
Hospitalised: 490 UK admissions / 360 on mechanical ventilators on 15/06
Number in hospital: 5,193 – down from 5,863 previous week
Loss of life: 42,288 across all settings, (+ 135 on previous day)
Number of coronavirus (COVID-19) cases and risk in the UK
The latest number of coronavirus (COVID-19) cases and risk level in the UK.
Government media briefings:
Thursday 18th June
Minister for Health and Social Care Matt Hancock delivered the government's daily press conference
The death rate is now no higher than is normal at this time of the year
Vaccine being developed by Imperial College London has entered first phase of clinical trials
When a coronavirus vaccine is developed, priority is being recommended for frontline health and social care workers, and those at increased risk of serious disease and death from coronavirus, including, for example, adults over the age of 50 and those with heart and kidney disease.
Importance of routine vaccination for other diseases such as measles was stressed
Challenges being faced in the deployment of an NHS app to complement the Test and Trace programme include limitations distance measuring, and a lack of compatibility with Apple technology.
Health and Social Care Secretary's statement on coronavirus (COVID-19): 18 June 2020
Slides and datasets to accompany coronavirus press conference: 18 June 2020
Wednesday 17th June
Daily press briefing on the government's response to the COVID-19 pandemic by The Rt. Hon Oliver Dowden CBE MP.
Premier league football kicks off again in England to empty arenas
Fans urged to watch from home
First free-to-air match on Friday – Norwich vs Southampton
England's men's and women's cricket teams donated £500,000 to charity
Marcus Rashford highlights struggle to keep families fed and the work he has done to feed millions through the FareShare charity
Praise for Duke of Cambridge and fellow sports stars for raising mental health issues in sport
July earliest to bring community sport back
Looking at how to address challenges around theatre, performing arts and museums
Convening experts from Entertainment business with medical experts and advisors to develop a roadmap to perform safely, piloting innovative ideas leading to live performances
Oliver Dowden's statement on coronavirus (COVID-19): 17 June 2020
Slides and datasets to accompany coronavirus press conference: 17 June 2020
Answers to the most common topics asked about by the public for the coronavirus press conference
Slides, datasets and transcripts to accompany coronavirus press conferences
UK HEADLINES:
Bank of England pumps £100billion into UK economy to aid recovery
The move is to help fight the coronavirus-induced economic downturn. However, the overall hit to the economy would be 'less severe' than feared. Interest rates remain low at 0.1% although the UK economy shrank by 20.4% in April as number of workers on payroll fell by over 600,000 between March and May

UK Covid-19 alert level downgraded from four to three
Under level three, the virus is now considered to be 'in general circulation' and there could be a "gradual relaxation of restrictions". Previously transmission was considered "high or rising exponentially".Coronavirus: £1bn catch-up tutoring fund for England's pupils
A £1bn fund to help England's children catch up on what they have missed while schools have been closed has been announced by the prime minister. The most disadvantaged pupils will have access to tutors through a £350m programme over the next academic year.  Primary and secondary schools will be given £650m to spend on one-to-one or group tuition for any pupils they think need it.  Head teachers welcomed the funds, but said more details were needed.
BBC has been told that HM Revenue Customs has received 3,000 reports of furlough fraud during the coronavirus outbreak.
Under the government's scheme to protect the jobs of those people who work for businesses that have had to close, 80% of an employee's salary is covered by the state. Once they have been furloughed they cannot work. But the BBC has found that a third of furloughed staff have been asked to carry on doing their job
All BBC staff offered chance to apply for redundancy
The BBC has offered all UK-based public sector employees the chance to apply for voluntary redundancy as it looks to make savings of £125m this year
BBC: Premier League returns to empty stadiums
The seats were covered up and the crowd noise was artificial, but those were only two of the changes that marked the return of England's top flight football league after a 100-day hiatus due to the coronavirus pandemic. While Manchester City beat Arsenal 3-0 behind the closed doors of the Etihad stadium and Aston Villa versus Sheffield United was a 0-0 draw, the Premier League now occupies a different world, according to BBC Sport's chief football writer Phil McNulty.
Scotland announces new measures to ease lockdown
As R number stabilises over 3 weeks to between 0.6 – 0.9, number of infectious people estimated to be 2,900 Scotland's revised measures include those shops can open from 29th June, shielding people may go outdoors from today, tourism will resume on 15th July, meetings outside of two households up to 8, factories, labs and warehouses can reopen at the end of June and construction sector can move to the next phase
New drug to treat coronavirus to be used with immediate effect across the NHS
A life-saving treatment for seriously-ill hospital patients with Covid-19 is being used across the UK from today, following breakthrough results in a UK trial. Dexamethasone – a cheap, widely-available steroid – was shown to reduce deaths among patients on ventilators and on oxygen. The UK's chief medical officers say it should be used "with immediate effect". And there are no issues with supplies of the medicine in the UK.
Key allies met to agree joint action to tackle emerging security threats
At the meeting of Home Affairs, Interior and Security Ministers from Australia, Canada, New Zealand, the UK and the US, they discussed a range of threats including the increased risk of online child sexual abuse, disinformation and hostile state activity. Ministers raised the persistent threat of hostile state activity as well as the spread of disinformation during the pandemic which is putting lives at risk. The nations agreed to share best practice and work together to counter these threats and ensure that the public can access reliable information to protect themselves.
Government announce next phase of test & trace app
This next phase will bring together the work done so far on the NHS COVID-19 app and the new Google/Apple framework. Following rigorous field testing and a trial on the Isle of Wight, challenges have identified challenges with both our app and the Google/Apple framework. This is a problem that many countries around the world, like Singapore, are facing and in many cases only discovering them after whole population roll-out. As a result of our work, we will now be taking forward a solution that brings together the work on our app and the Google/Apple solution. This is an important step, allowing us to develop an app that will bring together the functionality required to carry out contact tracing, but also making it easy to order tests, and access proactive advice and guidance to aid self-isolation.
Department for Transport has drawn advances from the Contingencies Fund to enable expenditure on COVID-19 support packages.
Department for Transport having drawn advances from the Contingencies Fund totalling £7,000,000,000 to enable expenditure on COVID-19 support packages for transport to be spent ahead of the passage of the Supply and Appropriation Act.
The schemes include: Emergency Measures Agreements with the Train Operating Companies; the COVID-19 Bus Services Support Grant; safeguarding critical ferry freight routes; and supporting regional transport networks such as Transport for London and light rail networks. Furthermore, the department brought forward the payment of local authority road maintenance grants announced in the Budget.
National COVID-19 surveillance reports
National COVID-19 surveillance reports, including weekly summary of findings monitored through various COVID-19 surveillance systems – added week 25 report and infographic.
LOCAL / REGIONAL NEWS & UPDATES:
Manchester Airport is the first UK airport to offer passengers the option to pre-book a timeslot at security
To improve the security experience and help restore confidence in travel as the airport begins to see more people wanting to travel, passengers at Manchester Airport now have the opportunity to pre-book a free 15-minute security slot, as part of a UK-first new trial by MAG. The trial is part of a series of measures introduced by MAG to ensure passengers feel safer and more confident about travelling by air, particularly when travel demand starts to grow again in the near future. Last month, the airport group became the first to ask all passengers to cover their face either with face masks or with their own clothing. All MAG colleagues, interacting with passengers, are also required to wear the necessary protective equipment.
Bus connecting Stepping Hill reinstated for passengers and patients
A bus service used by key workers and people travelling to Macclesfield, Poynton and Stepping Hill Hospital, has been reinstated by Cheshire East Council. The 391/392 service between Macclesfield and Stockport was suspended when its operator – Manchester Community Transport – ceased trading earlier this year. During the lockdown, Cheshire East Council provided its Flexilink bus to carry key workers who were left stranded with no transport to and from work. Now the council has sourced a new operator – Go Goodwins – to run the service from Monday 22 June.
CHARITIES:
Coronavirus (COVID-19): Apply for the Food Charities Grant Fund
Applications now closed for a grant of up to £100,000 for charities helping people affected by coronavirus (COVID-19) due to a high volume of applicants.
COMMUNITY:
Personal and Economic Well-being in Great Britain: April to May 2020
Estimates looking across personal and economic well-being covering the period from April to May 2020, to understand the impact of the coronavirus (COVID-19) pandemic on people and households in Great Britain. We have narrowed the reference period to just two months to focus the analysis directly on changes over the lockdown period.
Coronavirus and the social impacts on Great Britain: 19 June 2020
Indicators from the Opinions and Lifestyle Survey covering the period 11 June to 14 June 2020 to understand the impact of the coronavirus (COVID-19) pandemic on people, households and communities in Great Britain.
CONSTRUCTION:
Laing O'Rourke to return staff to full pay
Chief executive Ray O'Rourke announced he was ending special measures because the business was returning to full productivity earlier than first expected at the height of the coronavirus crisis. Around 900 staff will also be brought off furlough next month as projects pick up pace. Salaries of 8,000 UK staff were cut at the start of April in a 'war effort' to combat the impact of lockdown and social distancing.
EDUCATION:
Universities Minister announces mental health support for students
Universities Minister, Michelle Donelan, talks to HEPI about the impact of Covid-19 on the sector and mental health support for students during this time.
Further and higher education: coronavirus (COVID-19)
What colleges and universities and other providers need to do during the coronavirus (COVID-19) outbreak.
Early years and childcare: coronavirus (COVID-19)
What early years providers need to do during the coronavirus (COVID-19) outbreak.
Guidance for schools: coronavirus (COVID-19)
What school leaders, teachers and school staff need to do during the coronavirus (COVID-19) outbreak.
Education & Skills Funding Agency update on Covid-19
The Department for Education has published updated guidance about Covid-19 in educational settings for staff, parents and carers, pupils and students
Awarding qualifications in summer 2020
Information for schools, students and parents on how GCSE, AS, A level, vocational and technical qualifications will be graded and awarded in summer 2020.
What parents and carers need to know about early years providers, schools and colleges during the coronavirus (COVID-19) outbreak
Information for parents and carers about the opening of early years providers, schools and colleges, safety in schools, attendance, transport, school meals and exams.
Supporting children and young people with SEND as schools and colleges prepare for wider opening
Guidance for settings managing children and young people with complex special educational needs and disability (SEND) during the coronavirus (COVID-19) outbreak.
EMPLOYMENT:
DPD looks to expand with 15 new depots and 6,000 new jobs
The parcel delivery company is investing £200m in next-day parcel capacity including £100m on new vehicles and £60m on new depots. As the coronavirus lockdown took hold, demand for home delivery and drivers soared as UK online retail sales increased by nearly 33% year on year in May
EMPLOYERS / BUSINESS / FINANCE:
HMRC: Bi-monthly employer bulletin
The Employer Bulletin (June 2020, Issue 84) includes all of the latest Covid-19 updates to help you continue to meet your payroll obligations to HMRC and to claim any relevant grants and rebates during this challenging time. We've included the latest update on the Coronavirus Job Retention Scheme, along with updates on the Statutory Sick Pay Rebate Scheme and a reminder for reporting Expenses and Benefits for the tax year ending 5 April 2020.
The Local Government Association has released statistics on the local government workforce during the pandemics.
Of the councils which responded to its survey, 27% have recruited additional staff, while 25% have furloughed staff and 85% have redeployed staff. The services most disrupted by issues with staff availability were schools, and adults' and children's services. 
FCA unveils further support for consumer credit customers affected by Covid-19
The Financial Conduct Authority (FCA) has today announced proposals to provide continued support for consumer credit customers affected by COVID-19. The FCA has outlined new proposals which include ongoing support for customers coming to the end of a payment freeze or those who are yet to request one, for revolving credit products such as credit cards, loans and overdrafts. According to the new plans, customers yet to request a payment freeze or an arranged interest-free overdraft of up to £500 will now be able to apply for these until October 31.
Deferral of VAT Payments as result of the coronavirus ends on 30th June
The option to defer paying VAT ends on 30?? June 2020. This means that VAT returns with a payment due date after 30?? June must be paid in full, on time. As part of the government's support for businesses during COVID-19, HMRC gave businesses the option of deferring their VAT payments if they were unable to pay on time, without incurring late payment interest or penalties. Payment of VAT falling due between 20?? March and 30?? June 2020 can be deferred until 31?? March 2021. If you haven't deferred any VAT payments, you don't need to take any further action. If you have deferred paying your VAT and normally pay by Direct Debit you should now reinstate it. You should do this at least three working days before submitting your VAT return in order for HMRC to take payment. For further details go to GOV??.UK and search for 'Pay your VAT bill'. If you're unable to pay the VAT due and need additional time to pay, please contact HMRC before the payment is due. For help go to GOV??.UK and search for 'If you cannot pay your tax bill on time', or call 0300 200 3835. If you do call, please quote 'V1'. For advice and information on other support available, please go to GOV??.UK and search 'Business support'.
Help and support if your business is affected by coronavirus (COVID-19)
Watch videos and register for the free webinars to learn more about the?support available to help you deal with the economic impacts of?coronavirus – the YouTube video about how to make a Self-Employment Income Support Scheme claim has been updated.
COVID-19: Insurers Challenged in Business Interruption Insurance Test Case
The pandemic has revealed that a large proportion of UK SME's standard Business Interruption Insurance Policies ('BI Policies') do not provide cover for business interruptions caused by Covid-19. Typically, these policies only cover losses arising from property damage, leaving a significant number of SMEs inadequately insured. However, even where a BI Policy states that it does provide cover for business interruptions caused by disease, insurers and policyholders are struggling to decipher policy wording in the context of the current pandemic and whether indemnity ought to be provided. The Financial Conduct Authority ('the FCA') is attempting to address the key issues in dispute between insurers and policyholders in consultation with both sides, by progressing a test case in respect of the validity of BI Policies on behalf of policyholders and in the public interest. Presently, the test case is proceeding against a total of 8 insurers that have denied BI claims exceeding a combined value of £1 billion on grounds of coverage and causation.
Reopening High Streets Safely Fund guidance
The Reopening High Streets Safely Fund FAQ was updated on 17 June 2020 to provide updated information on websites and Local Authority delivery partners; and an updated Table 1 containing activities that are in and out of scope of the Fund
Letter to the National Fire Chiefs Council and the Fire Services Management Committee
A letter from James Brokenshire to the National Fire Chiefs Council and the Fire Services Management Committee on reducing burdens and supporting the fire sector.
The sustainable recovery, investor collaboration on COVID-19 recovery and the climate emergency
Keynote address by Alok Sharma, Business Secretary and COP26 President, at a London Stock Exchange webinar.
Coronavirus and the latest indicators for the UK economy and society: 18 June 2020
Early experimental data on the impact of the coronavirus (COVID-19) on the UK economy and society, including online price changes data. These faster indicators are created using rapid response surveys, novel data sources and experimental methods.
Deferral of VAT payments due to coronavirus (COVID-19)
Temporary changes to the VAT payments due between 20 March 2020 and 30 June 2020 to help businesses manage their cash flow – information regarding the ending of the VAT deferral period added
HEALTH & HEALTHCARE:
Royal College of Nursing demands government avoids further delays to protect BAME nursing staff from Covid-19
The Royal College of Nursing: 'If UK governments had acted on the advice of previous reviews and reports, BAME nursing staff across the UK would have been better protected going into this pandemic. We've been calling on employers in all health care settings to take swift and comprehensive action to support and protect BAME staff through targeted risk assessments. These new recommendations show clearly why they must take place to avoid needless loss of life.'
Guidance for contacts of people with confirmed coronavirus (COVID-19) infection who do not live with the person
Guidance for contacts of a person with a positive test result for coronavirus (COVID-19) who do not live with that person – added guidance on support bubbles.
COVID-19: background information
Updated global case numbers to information on COVID-19 including epidemiology, virology and clinical features.
Local authority children's services: coronavirus (COVID-19)
What local authority children's services need to do during the coronavirus (COVID-19) outbreak.
Exemptions from Devices regulations during the coronavirus (COVID-19) outbreak
How to get fast-track approval of medical devices during COVID-19.
COVID-19 infection survey, England: provisional results, 18 June 2020
This release provides initial data from the COVID-19 Infection Survey. This survey is being delivered in partnership with the University of Oxford, the University of Manchester and Public Health England.
NHS test and trace statistics (England): 28 May to 10 June 2020
Experimental statistics for weeks 1 and 2 of NHS test and trace contact tracing in England.
World first coronavirus treatment approved for NHS use by government
The government has immediately authorised the NHS to use the world's first coronavirus treatment proven to reduce the risk of death.
The number of patients enrolled in the clinical trial has been corrected from more than 177,000 to more than 11,500.
Wellbeing and mental health if you're abroad during the coronavirus (COVID-19) pandemic
Added link to worldwide doctors and medical facilities lists to advice about how to look after your wellbeing and mental health if you cannot return to the UK during the COVID-19 pandemic.
Update from the UK Chief Medical Officers on the UK alert level
An update from the CMOs for England, Scotland, Wales and Northern Ireland on the alert level in the UK.
Coronavirus (COVID-19) related mortality by religion, ethnicity and disability: England and Wales, 2 March 2020 to 15 May 2020
This release will provide a descriptive overview of deaths related to coronavirus (COVID-19) among people identifying by religion group, ethnic group and disability status. It will contain death counts, age-standardised rates and odds ratios by age and sex for religion groups, ethnic groups and those restricted or not restricted in daily activities.
COVID-19: laboratory evaluations of serological assays
PHE has undertaken a number of rapid evaluations of commercial serological assays for their suitability for detecting the production of COVID-19 antibodies – added 'Evaluation of DiaSorin LIAISON SARS-CoV-2 S1/S2 IgG serology assay for the detection of anti-SARS-CoV-2 antibodies' and 'Evaluation of the Euroimmun Anti-SARS-CoV-2 ELISA (IgG) serology assay for the detection of anti-SARS-CoV-2 antibodies'.
Priority groups for coronavirus (COVID-19) vaccination: advice from the JCVI
Interim advice from the Joint Committee on Vaccination and Immunisation (JCVI) on the groups that should be prioritised for vaccination, if and when a vaccine is available.
Next phase of NHS coronavirus (COVID-19) app announced
The government has announced the next phase of development in building an app that supports the end-to-end NHS Test and Trace service.
COVID-19: infection prevention and control (IPC)
Guidance on infection prevention and control for COVID-19. Sustained community transmission is occurring across the UK – clarification of aerosol generating procedures in the complete guidance PDF and in the COVID-19 personal protective equipment (PPE) page.
COVID-19: number of outbreaks in care homes – management information
Weekly number and percentage of care homes reporting a suspected or confirmed outbreak of COVID-19 to PHE by local authorities, regions and PHE centres – added new weekly report and infographic.
NHS test and trace statistics (England): weekly reports
Experimental statistics from the NHS test and trace service and related documents.
HOSPITALITY:  
Beer and Pub businesses write to PM requesting a definitive reopening date
Chief Executives of leading brewers (representing 90% of production) and pub operators who collectively own 20,000 pubs have written to Boris Johnson demanding that he confirms by today, 19th June, exactly when all pubs are allowed to reopen. They say the sector has reached crisis point.
New report says further support from the UK and devolved governments is vital to sustain manufacturers supplying the hospitality and food service market.
The Food and Drink industry Roundtable, convened by the Food and Drink Federation, has issued a report warning that food suppliers risk being overlooked in the Government's plan to reopen the hospitality and food service sectors. It identifies that these 'squeezed middle' businesses have concerns about maintaining their liquidity, and the report makes a number of recommendations, including extending furlough for them, taking action to help with insurance, and providing targeted support.
IT & TECHNOLOGY:
The Cyber Resilience Centre (CRCGM) is a Greater Manchester Police endorsed not-for-profit working with businesses to increase their resilience to costly online crime. As businesses slowly transition from this period of disruption due to COVID-19, they are still vulnerable to the latest cyber threats. The CRCGM's three-month free cyber security membership is designed to help businesses put the right measures in place to stay safe online.
JUDICIARY:
Courts and tribunals tracker list during coronavirus outbreak
This page holds a tracker list of open, staffed and suspended courts during the coronavirus outbreak. Tracker list updated.
PROPERTY:
Coronavirus (COVID-19): impact on HM Land Registry's services
How we are delivering our services during the coronavirus outbreak – updated: 'How conveyancers can request an application to be expedited' and added a new section titled: 'Cancellation dates on expedited applications'.
Video viewings 'don't sell homes' and are already falling out of favour
Video tours, heralded as the next big thing just a few weeks ago, are being abandoned by buyers and dismissed as a has-been by a London estate agent.  Video tours were quickly espoused by agents and portals when the lockdown meant the housing market was all but at a standstill in much of the UK for many weeks.  Some agents have privately admitted since the market resumption that the technology was unlikely to be used much unless another lockdown is imposed.
TRANSPORT:
Transport use during the coronavirus (COVID-19) pandemic
To monitor the use of the transport system during the coronavirus (COVID-19) pandemic, DfT provides statistics on transport use by mode, published every Wednesday.
TRAVEL:
Post office adds Covid cover to travel insurance
Cover for contracting coronavirus overseas is now included as standard on single-trip, annual multi-trip and backpacker products. This protects travellers in the event of running up emergency medical and repatriation costs should they fall ill during a trip. However, the cover will only apply to travel where there are no Foreign Office travel restrictions in place.
Israel prepares to reopen to overseas tourists in August
Greek visitors will be the first to return from 1 August following a recent visit from prime minister Kyriakos Mitsotakisis. Venues and attractions are, however, reopening within strict health regulations, laid down by Israel's ministry of health.
Sharon Bershadsky, director of the Israel Government Tourist Office in the UK, said: "We are currently working with travel industry partners and friends in the UK to make sure travel, and Israel, is even more exciting and enjoyable for our UK visitors, and we look forward to welcoming them back soon."
Will Airbnb be back next month? Short-term lets sector prepares to reopen
The short-term accommodation and holiday lettings sector, of which Airbnb is the major player, has supported the implementation of new UK-wide industry cleaning protocols as it targets an early July re-opening. With the UK government provisionally earmarking Saturday July 4 as the date when certain sectors of the travel and hospitality industry can resume (in England at least, the devolved administrations are following different paths), the short-term accommodation sector is preparing itself for a safe and successful restart by implementing new cleaning protocols.
Airlines push for 'air bridges' to 45 countries
Airlines are lobbying the British government to establish "air bridges" between the UK and 45 countries with low Covid-19 infection rates. The Dominican Republic revealed it was one of these 45 countries, as the Caribbean destination announced plans to reopen to international tourists from 1 July. Ministers have been sent the list of countries for potential air bridges by airlines, including British Airways, with the hope that they can start being established before the end of June. Air bridges are seen as a vital way to avoid the current 14-day quarantine period introduced by the UK government on 8 June. Last week, transport secretary Grant Shapps told the nation that they would have to wait until 29 June for an update on air bridges – this is also the date when the quarantine is due to be reviewed.
Useful Links:
Cheshire East Council – Discretionary Fund
Businesses that have been unable to access other forms of Covid-19 support can apply for grants from a £4.68 million fund.
http://www.cheshireeast.gov.uk/covidDGS
Apply for the coronavirus Future Fund
The Future Fund will provide UK Government loans to UK-based companies ranging from £125,000 to £5 million, subject to at least equal match funding from private investors.
Coronavirus Statutory Sick Pay Rebate Scheme set to launch
Employers will be able to make claims through the Coronavirus Statutory Sick Pay Rebate Scheme from 26 May.
Cheshire East Council – Business rates grants
https://www.cheshireeast.gov.uk/business/business_rates/business-rates-relief/coronavirus-covid-19-help-for-business-rates-customers.aspx
Government – Guidance on Returning to Work safely
https://www.gov.uk/guidance/working-safely-during-coronavirus-covid-19
Government – Setting out of Road Map to recovery – 11th May 2020
Our plan to rebuild: The UK Government's 60 page COVID-19 recovery strategy
The UK Government's COVID-19 recovery strategy. The strategy sets out a cautious roadmap to easing existing measures in a safe and measured way, subject to successfully controlling the virus and being able to monitor and react to its spread.
Coronavirus Act 2020: status
A table setting out the status of each measure in the Coronavirus Act 2020.
Government – Financial Support
New 100% government backed loan scheme for small business
Government – Financial Support
CBILS – A guide to whether it may be the best options for a business
Government – Financial Support
Coronavirus Job Retention Scheme – online claims portal open
Government – Business Support:
Government launches new coronavirus business support finder tool
Government – Business Support Hub:
https://www.gov.uk/coronavirus/business-support
Government – Financial Support: HMRC has published guidance on how it will work out income and profits for the self-employed or those in a partnership who have lost profits due to coronavirus.
Government – Business Support:
https://www.businesssupport.gov.uk/coronavirus-business-support/

Government – Business Support: https://www.gov.uk/government/publications/guidance-to-employers-and-businesses-about-covid-19
Government – Financial Support: https://www.gov.uk/government/publications/coronavirus-covid-19-guidance-on-business-support-grant-funding
Government – Business Support: https://www.gov.uk/government/publications/guidance-to-employers-and-businesses-about-covid-19/covid-19-support-for-businesses
Bank of England – Financial Support: https://www.bankofengland.co.uk/news/2020/march/the-covid-corporate-financing-facility
Cheshire and Warrington Growth Hub
Gov.uk: Maintaining Educational Provision: https://www.gov.uk/government/publications/coronavirus-covid-19-maintaining-educational-provision/guidance-for-schools-colleges-and-local-authorities-on-maintaining-educational-provision
UK Lockdown – Further businesses to close and exceptions: https://assets.publishing.service.gov.uk/government/uploads/system/uploads/attachment_data/file/874732/230320_-_Revised_guidance_note_-_finalVF
Health – updates from NHS
https://www.england.nhs.uk/news/
Health – Shielding the most vulnerable https://www.gov.uk/government/publications/guidance-on-shielding-and-protecting-extremely-vulnerable-persons-from-covid-19/guidance-on-shielding-and-protecting-extremely-vulnerable-persons-from-covid-19
Media and Marketing:
Prolific North are publishing daily updates on their blog as to how Covid-19 is impacting on the marketing, media and technology industries
Travel: https://media.northernrailway.co.uk/news/coronavirus-travel-information
Recruitment: – DWP and Universal Credit: http://news.dwp.gov.uk/dwplz/lz.aspx?p1=MQsDU1NjQ5MlM2OTA0OjNCNDJBOEZCRTJDOUJEOTc1ODQ0RTRCRDNDNzk4QUNF-&CC=&p=0
Retail: An update form British Retail Consortium https://brc.org.uk/news/corporate-affairs/coronavirus-latest-retailer-activity/
Resources available from Acas:
Redundancy letter templates
Redundancy process map Acas have also contributed to the development of a new return to work toolkit in partnership with SOM, CIPD, BITC and Mind.