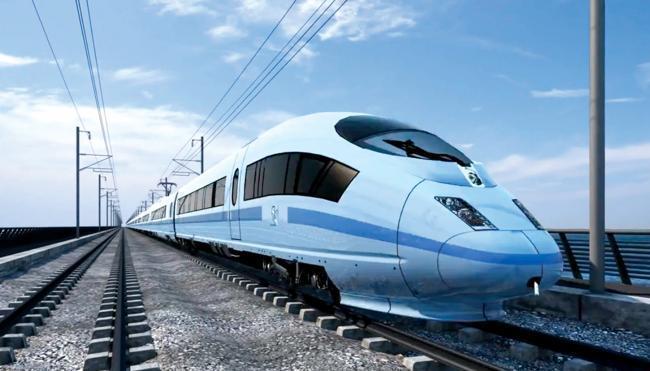 Formal approval has been given for construction work to begin on the HS2 high-speed rail link from London to the North of England.
Despite the coronavirus outbreak, government has confirmed work will commence, with construction firms expected to follow social distancing rules to protect staff. The announcement is likely to be welcome news to the many construction workers who have been laid off during lockdown conditions. Ensuring work goes ahead will also limit costs of delays, with the project set to cost in excess £100 billion.
Mark Thurston, Chief Executive of HS2 Ltd, said:
The issuing of notice to proceed today ensures that our contractors and their supply chains have the confidence that they can commit to building HS2, generating thousands of skilled jobs across the country as we recover from the pandemic."
Prime Minister Boris Johnson gave approval for the high-speed link to go ahead earlier this year following a review sparked by rising costs. Boris Johnson also brought forward the construction of the section from Birmingham to Crewe, the so-called Phase 2a of the HS2 route, to complete by 2031, bringing the line to Cheshire ahead of the original schedule.
The rail link will increase capacity on routes between London the UK's regions, including with Cheshire and Manchester Airport, and forms part of the Prime Minister's election campaign pledge to 'level up' infrastructure in the North of England.
Barry White, Chief Executive of Transport for the North, has welcomed the announcement. He said:
Today's announcement that HS2 has been given permission to start building the network in earnest is fabulous news.

"It marks the beginning of a new era in British railway construction that will see new high speed lines built to the North of England – the first railways to the North in more than a century.

"This will give much needed new capacity to help economic growth and prosperity and rebalance the British economy.

"Together with Northern Powerhouse Rail, transforming connectivity across the North, there is a real opportunity for levelling up to enable the North to realise its potential as a world-class area to live, work and invest."