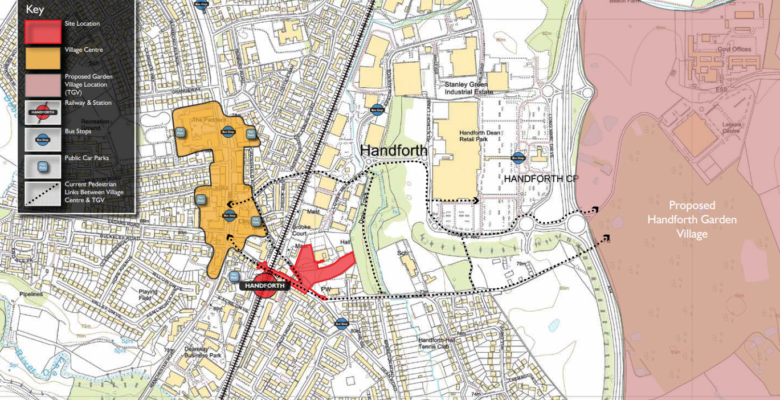 Cheshire East Council's planning committee is expected to give its approval to a new Park & Ride to be built at Handforth Station.
Handforth Station currently has no associated parking and the new plans aim to reduce pressure on parking in the village to free up spaces for shoppers. The 115-space car park also forms part of developments linked to the proposed Handforth Garden Village, and new park and ride and pedestrian routes to the station hope to make the development more attractive to commuters into Wilmslow and Manchester.
Also included in the proposals are dedicated bicycle storage and motorcycle spaces, as well as a new bus route, linking with Handforth village centre. Walking routes will also get an upgrade with new pedestrian crossings and wayfinding between the village centre, train station and Handforth Garden Village.
Plans are expected to be approved by Cheshire East Council's planning committee, after a number of amendments to original plans were submitted in response to public feedback on proposals. Changes including widening footways, and improved security and fencing around the station have been incorporated into proposals.
Plans have been previously discussed with Friends of Handforth Station and Handforth Parish Council ahead of the formal application being submitted in July 2020.
The proposals have been submitted by Cheshire East Council-owned development company, Engine of the North, who propose for the scheme to be completed alongside Handforth Garden Village in 2030 and help encourage people into the village centre as well as support commuters using the station to travel to Manchester, Wilmslow and Crewe.
Cheshire East Council's planning committee will meet on 13th January to discuss proposals.