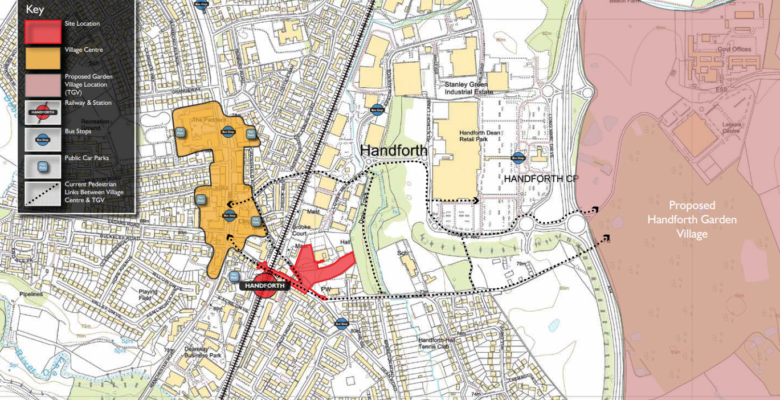 Plans have been submitted to construct a new Park & Ride facility at Handforth train station and village centre.
The 115-space car park is proposed adjacent to Handforth train station. which currently has no designated parking, which can reduce capacity available for shoppers.
With the planned Handforth Garden Village development likely to attract more commuters into the area and increase station use, 50 spaces at the site will be provided by developers. A bus route is also planned to like the station with the garden village scheme. Plans also include secure storage for 36 bicycles, 8 motorcycle parking bays.
Around the site, new pedestrian crossings will be installed with improved wayfinding installed between the station, parking and Handforth village centre.
The proposals have been submitted by Cheshire East Council-owned development company, Engine of the North, who propose for the scheme to be completed alongside Handforth Garden Village in 2030 and help encourage people into the village centre as well as support commuters using the station to travel to Manchester, Wilmslow and Crewe.
Plans have been previously discussed with Friends of Handforth Station and Handforth Parish Council ahead of the formal application, and Cheshire East Council is expected to decide on the plans by September 2020.