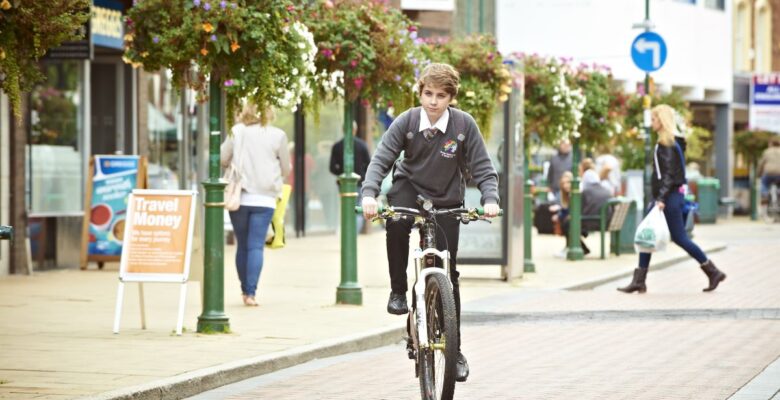 Statutory consultations have opened on two walking and cycling schemes proposed for Cheshire East, on Manchester Road in Wilmslow and Handforth; and Manchester Road, Tytherington.
Cheshire East residents have until 18th February to comment on the council's plans as part of its ambitions to encourage more people to walk and cycle in the borough.
The cycling schemes in Wilmslow and Tytherington had secured most support during an earlier consultation round on a number of active travel schemes put forward across the borough. The schemes should encourage more people to cycle and walk to help tackle climate change, obesity and improve access to our town centres, workplaces and schools. 
Cllr Craig Browne, deputy leader of Cheshire East Council and chair of its highways and transport committee, said:
"This latest consultation is important for shaping the next active travel schemes in the borough.

"We know that people's travel behaviour has changed during the pandemic – and Cheshire East Council wants to lock-in and extend the benefits of more walking and cycling.

"I encourage people to engage with the online consultation and take just a few minutes to share their views on the proposals. Public feedback will help us get the proposals right. 

"We will continue to work with our town and parish councils, local communities and stakeholders to develop and refine proposals before anything is built." 
Walking and cycling plans for Manchester Road, between Wilmslow and Handforth will create a route between Wilmslow railway station and Alderley Road, and proposes a reduced speed limit for vehicles. Plans will also prevent vehicles parking on the footway and cycle lanes and improve pedestrian crossing points.
Plans in Tytherington aim to improve safety for cyclists and pedestrians by upgrading the current advisory cycle lanes, restricting parking and improving crossing points where side roads meet Manchester Road.
Subject to the results of the consultation process, schemes are expected to be delivered in Summer 2022. Funding for the work comes from a £588,000 Department for Transport grant.
Residents can view the full proposals for the schemes and respond to the consultation via the Cheshire East Council website.