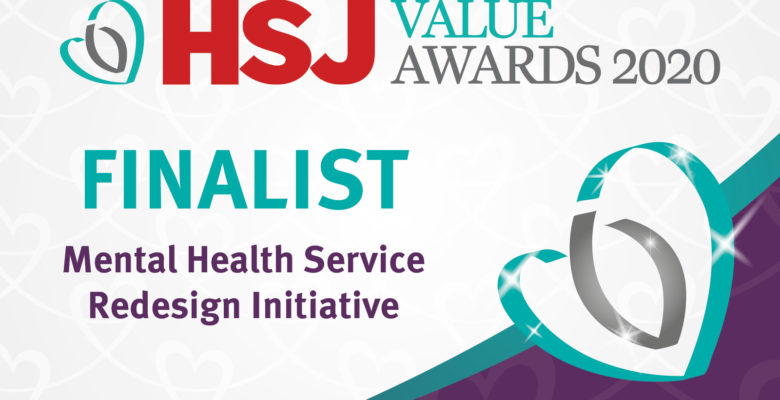 The Cheshire NHS has been shortlisted for a national award for its work in improving mental health services in the county.
A collaboration between Cheshire and the Wirral NHS Foundation Trust (CWP), and Vale Royal, South Cheshire and Eastern Cheshire (covering GPs in Wilmslow and Macclesfield) CCGs has been nominated for an HSJ Value Awards 2020 in the Mental Health Service Redesign Initiative category.
Sheena Cumiskey, CWP Chief Executive, said:
I'm delighted our plans to improve specialist mental health services have been shortlisted for a HSJ Value Award. The new model of care now means local people can now access enhanced community mental health services and 24/7 mental health crisis care, alongside a £4.5 million investment into two new state of the art inpatient mental health wards which have recently opened in Macclesfield.

"These new services are helping more people to continue their lives, with support, in the community whilst providing high quality hospital care when needed. I would like to thank everyone who has worked so hard to make these new services a reality, including our partners, and I would particularly like to thank our staff for all of their hard work and dedication."
The HSJ Value awards recognise teams and individuals that are improving outcomes for patients in the NHS.
Clare Watson, accountable officer for NHS Cheshire CCGs, added:
It's really positive to be recognised for the collaborative work that partners have undertaken to design and develop adult and older people's mental health services in Cheshire. I'd like to thank all the staff, service users, carers and the wider public who took part in the consultation and listening events.
"We know that it is essential to do all we can to provide patients with timely access to high-quality services where they need them. The new services in the community and the two new mental health facilities in Macclesfield will ensure that service users get the best possible care to help them thrive and not just survive."

The winners of the HSJ Value Awards will be announced at an awards ceremony in Manchester in May, following a 'live panel' stage, with judging from figures across the NHS and wider healthcare sector.