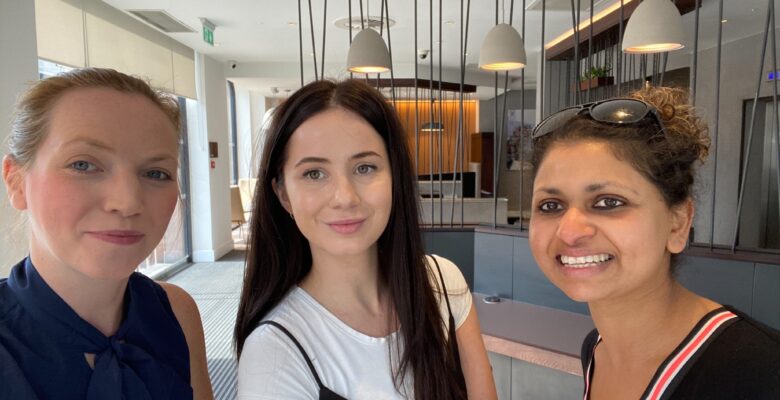 Bollington based B2B branding, digital marketing and website development agency, Embrace Marketing, has won two competitive branding pitches in a single day.
The agency will deliver on brand development projects for a new sustainability brand with a global healthcare company, as well as for a new cutting-edge cloud-based brand for a well-established professional services firm.
Becky Reardon, Managing Director, Embrace Marketing said:
We're super excited to have won two pitches in one day – a first for us! I think what makes our brand development process a bit different is that we fuse a strategic, evidence-based branding approach with creativity in messaging and visual identity.

"We don't develop 'fluffy' brands, we help to develop creative brands with true, authentic meaning. We also tend to win the projects which have a complex B2B branding need such as considering brand hierarchy and many sub-brands or having a complex proposition, target audience or stakeholder structure.

"We can't wait to get cracking with these two new projects."
The Bollington agency follows the B2B RiSE brand model as its brand development process, which was devised by Embrace in 2019. The RiSE brand model identifies the strategic work which is needed depending on where a brand is at in its lifecycle.
Embrace Marketing is a full-service branding, digital marketing, and website development agency. Established in 2015, Embrace is based in the North West – with a head office in the Cheshire village of Bollington – and predominantly works with B2B and not-for-profit organisations.