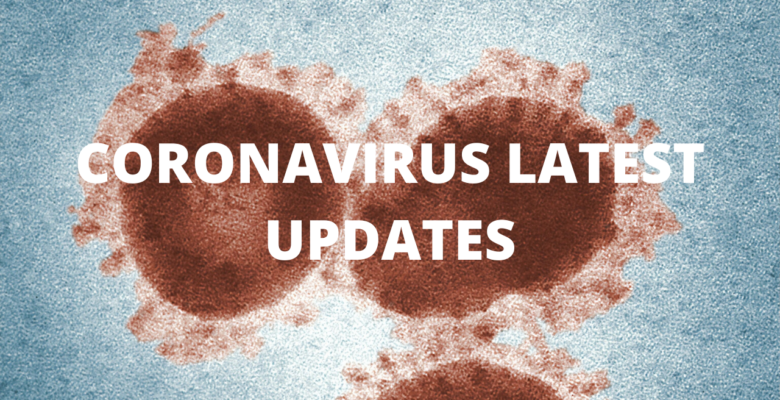 Latest UK data:
Positive tests: 313,798 have tested positive + daily 1,009 new cases
Loss of life: 46,706 across all settings + 77
Cases in Cheshire East: 2,291
Coronavirus cases in the UK: daily updated statistics
The latest number of coronavirus (COVID-19) tests, cases and deaths in the UK. The way deaths are reported has been reviewed and updated using a measure based on a 28-day limit between the date of a positive lab-confirmed test and date of death. In addition, we are no longer publishing the 'tests made available' and have included an explanation for this.
Coronavirus (COVID-19) statistics and analysis
Data sources of numbers relating to the coronavirus pandemic in the UK.
Slides, datasets and transcripts to accompany coronavirus press conferences
Slides, datasets and transcripts from press conferences at 10 Downing Street in response to coronavirus.
UK HEADLINES:
Prime Minister announces stronger enforcement measures as easements resume
The Government has announced a series of tough new enforcement measures targeting the most serious breaches of social distancing restrictions.
Fines for repeatedly not wearing face coverings where mandated will be significantly increased in the coming weeks, and on the spot fines for hosting or facilitating illegal gatherings of more than 30 people will be introduced.
The announcement comes as a number of remaining aspects of England's culture, sport, leisure and business sectors will be permitted to reopen from this weekend. Two weeks ago the ONS had expressed concerns about a slight increase in the number of people in England testing positive. The situation now appears to have levelled off.
Coronavirus (COVID-19): countries and territories exempt from advice against 'all but essential' international travel
The FCO updated its global advisory against 'all but essential' travel, exempting destinations that no longer pose an unacceptably high risk for British travellers. The Netherlands, Aruba, Malta, Turks and Caicos Islands, France and Monaco have been removed from the exemptions list to the Global Travel Advisory based on the current assessment of COVID-19 risks. The Netherlands, Aruba, Malta, Turks and Caicos Islands, France and Monaco are no longer exempt from the FCO advice against all non-essential international travel. The FCO advises against all but essential travel to The Netherlands, Aruba, Malta, Turks and Caicos Islands, France and Monaco.
France, the Netherlands, Monaco, Malta, Turks and Caicos Islands and Aruba to be removed from travel corridors list
People arriving in England from these destinations from 4am Saturday 15 August will need to self-isolate for 2 weeks.
TTG: Boris Johnson: we must be "absolutely ruthless" on quarantine
Boris Johnson has said the government must be "absolutely ruthless" when it comes to deciding whether to remove more destinations from the UK's safe travel list.
Roadmap to Recovery to resume from Saturday 15th August
The plan set out in the 'roadmap to recovery' which was paused for two weeks will resume from Saturday 15 August in England – except for specific areas where local restrictions are in place.
Indoor theatres, music and performance venues will be able to reopen with socially distanced audiences under updated performing arts guidance published by the Government.
Wedding Receptions in the form of a sit-down meal in a COVID-secure location for up to 30 guests will now be permitted.
Piloting of small number of sporting events will resume from August 15 with a view to reopening competition venues for sports fans, with social distancing measures in place from 1 October. This will commence with the final of the World Snooker Championship at Sheffield's Crucible Theatre during 15-16 August, with a full pilot programme to follow.
Indoor play and indoor soft play, bowling alleys, skating rinks and casinos will be permitted to reopen.
Beauty salons, tattoo studios, spas and barbers across England will be able to offer all close contact services – including front of the face treatments such as eyebrow threading, eyelash treatments and facials from August 15 under new guidance.
A number of pilots will now take place at event venues across the country to help plan how best to restart indoor business events and implement social distancing practices. Business events and conferences will be permitted to resume from 1 October provided rates of infection remain at current levels.
Taking into account new evidence provided by SAGE and consultation with industry, the Government has also confirmed today that all staff offering close contact services, including hairdressers, should now wear a face mask (type 2 surgical), in addition to a clear visor that covers the face. This will help protect the customer and staff from respiratory droplets caused by sneezing, coughing, or speaking.
The guidance also applies to businesses that operate remotely, such as massage therapists working in people's homes, and those learning in vocational training environments. The Government will continue to review these measures which are based upon the very latest infection rates. More detail on the new enforcement measures will be set out in the coming week.
Test and Trace service reaches more than 250,000 people since launch
New NHS Test and Trace app begins trial phase, as latest statistics show the service is consistently reaching the majority of people testing positive and their contacts.
BBC: Infections surge in France, Germany and Spain
More than 1,200 cases were reported in Germany in the past 24 hours. Officials said the rise was due, in part, to people returning from holidays.
It came as Germany warned against non-essential trips to parts of Spain.
Meanwhile, France had 2,524 new cases in 24 hours, the highest daily rise since its lockdown was lifted in May. Spain is facing the worst coronavirus infection rate in Western Europe. It recorded 1,418 new infections in its latest daily count on Tuesday and said there were 675 "active outbreaks" in the country.
Business Live: NatWest has revealed it is to cut around 550 jobs
Around 550 full-time equivalent roles will be lost across the branches and its premier banking arm, with branch managers, premier banking managers and personal bankers among those affected. The company said it had already received sufficient applications so it will not need to make any compulsory redundancies. NatWest will also be closing its Regents House office in London. The lender said the roles will be cut at Royal Bank of Scotland and NatWest branches, and its premier banking unit.
BBC: 2020 A level results in a year with no exams
A-level and vocational results are arriving for hundreds of thousands of students in England, Wales and Northern Ireland. But unlike other years, these results have been estimated after exams were cancelled by the Covid-19 pandemic.
The exam watchdog has already announced a 2% rise in A* and A grades this year at A-level – close to record levels. Controversy has surrounded how results have been decided – with head teachers angry at the use of mock exam grades.
Coronavirus and the impact on output in the UK economy: June 2020
An analysis of monthly growth for the production and services industries between May 2020 and June 2020, highlighting the impact from the coronavirus (COVID-19).
Vacancy numbers hit pre-Covid levels in record week
First week of August begins with a record week, with new jobs up 14%
– Healthcare, education, transport and construction jobs recovering
– Application numbers drop 62% year on year
Job vacancy numbers saw a 14% week on week increase at the beginning of August, with new roles advertised hitting pre-Covid figures. That's according to the latest real-time statistics from the world's largest network of job boards, Broadbean Technology.
Vacancy numbers recovering – according to the data, hiring in the UK hit a record high last week since lockdown began, with the greatest number of jobs posted since mid-March, continuing the recovery that's been noted over the last three weeks. Across the sectors, those reporting the greatest week on week uptick were education (42%), healthcare (36%), construction (36%) and transport (27%), suggesting that the Prime Minister's 'build, build, build' plans are continuing to support progress across the UK.
Celebrate Shop Local Week and support local businesses.
Shoppers across the UK have been urged to do their bit and take part in Shop Local Week (10-16 August) to help local businesses rebuild from the coronavirus pandemic.
LOCAL / REGIONAL NEWS & UPDATES:
Pocket park plan for Macclesfield Bus Station
Work on the Mill Street site is scheduled to begin in autumn by Ansa and council-commissioned landscapers.
Stockport Research team leads the way in studies to fight Covid19
Stockport NHS Foundation Trust's research and innovation team are continuing to lead the way in a number of national clinical studies aimed at combatting the Covid19 infection. Based at Stepping Hill Hospital, the team are working with frontline ward and ICU staff to recruit patients for studies involving the effective use of drugs, convalescent plasma and other treatments for the coronavirus. The RECOVERY trial is focused on evaluating drugs which have a positive impact on the chance of reducing mortality rates, and the REMAP CAP trial is testing for effective treatment of patients critically ill with the virus. Both trials require the donation of blood plasma (through NHS Blood and Transplant Services) from people who have previously tested positive for the Covid19 infection, and donors have included members of the trust's own staff.
Northern Infrastructure Pipeline could rebuild and transform the North's economy after COVID-19
Transport for the North (TfN) has set out its initial plans for a Northern Infrastructure Pipeline (NIP), a 30-year investment plan of infrastructure projects to underpin greener Northern growth. This £5 billion pipeline includes rail, road, active travel and smart ticketing proposals; some of which could be started over the next 6-18 months to help the economy 'build back better' after the COVID-19 pandemic, and help create around 20,000 construction and design jobs in the North of England. The NIP underpins TfN's proposed Economic Recovery Plan (ERP) recently agreed by the North's business and civic leaders. Today is the announcement of the first tranche of 166 projects that could help create new job opportunities in the North immediately.
North of England: local restrictions
Find out what you can and cannot do if you live, work or travel in areas of the north of England – added that children of parents who are separated can move between households while the restrictions are in place and 'Changes to restrictions' to make the guidance clearer.
COMMUNITY:
Domestic abuse: get help during the coronavirus (COVID-19) outbreak
Find out how to get help if you or someone you know is a victim of domestic abuse.
COVID-19: guidance for households with possible coronavirus infection
Stay at home guidance for households with possible coronavirus (COVID-19) infection.
Guidance for contacts of people with confirmed coronavirus (COVID-19) infection who do not live with the person
Guidance for contacts of a person with a positive test result for coronavirus (COVID-19) who do not live with that person.
CONSTRUCTION:
Construction output gain raises hopes of V-shape recoveryConstruction output grew by 23.5% in June putting the industry on track for a much-needed V-shape recovery after the Covid-19 plunge in workload.
June output gains were substantially higher than the previous record monthly growth of 7.6% in May and left construction as the fastest recovering industry. Despite this strong monthly growth, construction output in June 2020 remains comparatively low at 24.8% below the February 2020 level, which was before the full impact of the coronavirus pandemic.
EDUCATION:
Letter to heads of admissions, higher education – 7 August 2020
Letter from Sally Collier to heads of admissions at universities and colleges regarding summer 2020 results.
Student guide to appeals and malpractice or maladministration complaints: summer 2020
A guide for those receiving qualification results in England this summer.
Requirements for the calculation of results in summer 2020
Requirements and guidance to exam boards in relation to the calculation of results to be issued for general qualifications in summer 2020. Requirements document updated to include, at Annex E, details of the standardisation process used for the calculation of results in summer 2020.
Responsibility for autumn exams
A guide for schools and colleges on who should enter students for autumn exams. It also explains the support DfE is giving for sites, invigilators and exam fees – updated guidance setting out the support that DfE is providing for autumn exams through the DfE Exam Support Service.
Student guide to post-16 qualification results: summer 2020
A guide for those receiving qualification results in England this summer. The appeals process for GCSE, AS and A level section of the guide on page 11 has been updated and provides additional information. The BSL signed version of the guide has also been updated to reflect the same information.
Response to the Secretary of State's announcement of 12 August 2020
Ofqual responds to the statement by the Secretary of State for Education about 2020 results.
Analysis of Level 3 and Level 4 VTQs in spring and summer 2020
Report into the impact of coronavirus (COVID-19) on awarding of vocational and technical qualifications in 2020.
Awarding GCSE, AS & A levels in summer 2020: interim report
Report into the grading of GCSE, AS, A level, advanced extension awards and extended project qualifications in summer 2020.
COVID-19: supervised toothbrushing programmes
Infection control guidance for supervised toothbrushing programmes in early years and school settings
EMPLOYERS / BUSINESS / FINANCE:
North West could see 250,000 jobs at risk
Nearly a quarter of a million jobs are at risk in the region's two powerhouse cities as the Government's furlough scheme winds down. That is the claim from employment law firm Slater Heelis Solicitors, which has already seen an increase of 50% in employment law enquiries as employers navigate the new flexible furlough scheme which allows them to bring back workers part time while lockdown restrictions are eased. The firm, which operates from offices in Sale, Manchester and Timperely, carried out research which showed that furlough has, so far, been used to save 384,700 jobs in the Greater Manchester region, with almost one in three employees put on the scheme by their employers.
Coronavirus and the economic impacts on the UK: 13 August 2020
New experimental data on the UK economy detailing the impact on businesses from the coronavirus (COVID-19). Data is from the Business Impact of Coronavirus Survey; a 2-weekly survey designed to estimate the impact over the previous 2 weeks and the expectations for the following 2 weeks.
Coronavirus and the latest indicators for the UK economy and society: 13 August 2020
Early experimental data on the impact of the coronavirus (COVID-19) on the UK economy and society. These faster indicators are created using rapid response surveys, novel data sources and experimental methods.
ESF action notes: 2014 to 2020 programme
Action notes to inform European Social Fund (ESF) grant recipients of an action they must complete – added ESF Action Note 053-20 Participant Data Schema and Participant Data Schema guidance.
Help and support if your business is affected by coronavirus (COVID-19)
Watch videos and register for the free webinars to learn more about the?support available to help you deal with the economic impacts of?coronavirus. Information about the Self-Employment Income Support Scheme has been removed. However further guidance about the scheme will be updated on this page in the next few days.
Working safely during coronavirus (COVID-19)
Find out how to make your workplace COVID-secure.
Vehicles – Updated guidance on consulting the workforce before returning to work (section 2) and protecting people who are at higher risk (section 2.1).
ENVIRONMENT:
Air pollution and COVID-19 mortality rates
An investigation into any potential correlation between common air pollutants and COVID-19 related mortality.
HEALTH CARE & WELLBEING:
NHS Test and Trace app: privacy information
Privacy notice and data protection impact assessment for the NHS Test and Trace mobile app.
NHS Test and Trace (England) and coronavirus testing (UK) statistics: 30 July to 5 August 2020
Experimental statistics for weeks 1 to 10 of NHS Test and Trace contact tracing in England and coronavirus testing (UK).
Coronavirus (COVID-19): getting tested
Guidance on coronavirus testing, including who is eligible for a test and how to get tested.
COVID-19: background information
Information on COVID-19 including epidemiology, virology and clinical features – updated global case numbers.
Largest home antibody testing programme for COVID-19 publishes findings
Findings published by Imperial College London today suggest that 6% of the population in England, around 3.4 million people, nearly ten times more than positive tests have shown, have been infected with COVID-19.
Latest figures from Government published today, 13th August, show cases in the UK, those who have tested positive, to be just 313,798
REACT-2 study of coronavirus antibodies: June 2020 results
Results of real-time assessment of community transmission – prevalence of coronavirus (COVID-19) antibodies in June 2020.
New UK-wide methodology agreed to record COVID-19 deaths
The publication of daily data on coronavirus deaths will resume from today, following a review by Public Health England (PHE) of the methodology used to calculate the figures.
Coronavirus (COVID-19): testing data methodology
Information on the data sources and methodology used to provide the daily statistics on coronavirus testing. Changes have been made to reflect a historic adjustment of 1,308,071 tests being removed from the 'tests made available' metric.
PHE data series on deaths in people with COVID-19: technical summary
Summary of the PHE data series on deaths in people with COVID-19, outlining what the changes mean and how the data compare to other COVID-19 death data series.
HOSPITALITY:
Claim money back through the Eat Out to Help Out Scheme
Find out how to claim the reimbursement for discounts given to diners with the Eat Out to Help Out Scheme.
JUDICIARY:
HMCTS weekly management information during coronavirus – March to July 2020
The weekly management information used by HMCTS for understanding workload volumes and timeliness at a national level during coronavirus (COVID-19), March 2020 to July 2020.
MILITARY:
Number of COVID-19 tests in defence and positive cases in the UK Armed Forces 2020
Summary statistics on the number of defence personnel who have had a COVID-19 test; and for the UK Armed Forces, the number of positive cases of COVID-19 – added: COVID-19 tests in defence and positive cases in the UK Armed Forces 13 August 2020 main report, Excel and ODS table files.
PROPERTY:
Estate Agents told to use kickstart scheme to encourage young talent
The government's new Kickstart scheme is the ideal way for agents to encourage new talent without incurring any cost. That's the view of The Guild of Property Professionals. It says the scheme – running until December 2021 – is aimed at helping young people made redundant as a result of the pandemic, and is well-placed to help hard-pressed agencies. If a business is deemed to be offering an appropriate six-month work placement for 16 to 24 year olds on Universal Credit and at risk of being long-term unemployed, the government will fund 100 per cent for each job at the relevant National Minimum Wage for 25 hours a week, plus associated employer National Insurance contributions and employer minimum automatic enrolment contributions. The National Minimum Wage is £4.55 for under 18s, £6.45 for 18 to 20-year-olds, and £8.20 for 21 to 24 year olds; employers have the option to top up that payment.
TRANSPORT:
Transport use during the coronavirus (COVID-19) pandemic
To monitor the use of the transport system during the coronavirus (COVID-19) pandemic, DfT provides statistics on transport use by mode, published every Wednesday.
Useful Links:
Coronavirus outbreak FAQs: what you can and can't do
Frequently asked questions on what you can and can't do during the coronavirus outbreak – guidance updated in line with new regulations coming into force on 4 July
Business Survey:
https://www.gov.uk/government/publications/dcms-coronavirus-impact-business-survey/dcms-business-survey-headline-measures
Cheshire East Council – Discretionary Fund
Businesses that have been unable to access other forms of Covid-19 support can apply for grants from a £4.68 million fund.
http://www.cheshireeast.gov.uk/covidDGS
Apply for the coronavirus Future Fund
The Future Fund will provide UK Government loans to UK-based companies ranging from £125,000 to £5 million, subject to at least equal match funding from private investors.
Coronavirus Statutory Sick Pay Rebate Scheme set to launch
Employers will be able to make claims through the Coronavirus Statutory Sick Pay Rebate Scheme from 26 May.
Cheshire East Council – Business rates grants
https://www.cheshireeast.gov.uk/business/business_rates/business-rates-relief/coronavirus-covid-19-help-for-business-rates-customers.aspx
Government – Guidance on Returning to Work safely
https://www.gov.uk/guidance/working-safely-during-coronavirus-covid-19
Government – Setting out of Road Map to recovery – 11th May 2020
Our plan to rebuild: The UK Government's 60 page COVID-19 recovery strategy
The UK Government's COVID-19 recovery strategy. The strategy sets out a cautious roadmap to easing existing measures in a safe and measured way, subject to successfully controlling the virus and being able to monitor and react to its spread.
Coronavirus Act 2020: status
A table setting out the status of each measure in the Coronavirus Act 2020.
Government – Financial Support
New 100% government backed loan scheme for small business
Government – Financial Support
CBILS – A guide to whether it may be the best options for a business
Government – Financial Support
Coronavirus Job Retention Scheme – online claims portal open
Government – Business Support:
Government launches new coronavirus business support finder tool
Government – Business Support Hub:
https://www.gov.uk/coronavirus/business-support
Government – Financial Support: HMRC has published guidance on how it will work out income and profits for the self-employed or those in a partnership who have lost profits due to coronavirus.
Government – Business Support:
https://www.businesssupport.gov.uk/coronavirus-business-support/

Government – Business Support: https://www.gov.uk/government/publications/guidance-to-employers-and-businesses-about-covid-19
Government – Financial Support: https://www.gov.uk/government/publications/coronavirus-covid-19-guidance-on-business-support-grant-funding
Government – Business Support: https://www.gov.uk/government/publications/guidance-to-employers-and-businesses-about-covid-19/covid-19-support-for-businesses
Bank of England – Financial Support: https://www.bankofengland.co.uk/news/2020/march/the-covid-corporate-financing-facility
Cheshire and Warrington Growth Hub
Gov.uk: Maintaining Educational Provision: https://www.gov.uk/government/publications/coronavirus-covid-19-maintaining-educational-provision/guidance-for-schools-colleges-and-local-authorities-on-maintaining-educational-provision
UK Lockdown – Further businesses to close and exceptions: https://assets.publishing.service.gov.uk/government/uploads/system/uploads/attachment_data/file/874732/230320_-_Revised_guidance_note_-_finalVF
Health – updates from NHS
https://www.england.nhs.uk/news/
Health – Shielding the most vulnerable https://www.gov.uk/government/publications/guidance-on-shielding-and-protecting-extremely-vulnerable-persons-from-covid-19/guidance-on-shielding-and-protecting-extremely-vulnerable-persons-from-covid-19
Media and Marketing:
Prolific North are publishing daily updates on their blog as to how Covid-19 is impacting on the marketing, media and technology industries
Travel: https://media.northernrailway.co.uk/news/coronavirus-travel-information
Recruitment: – DWP and Universal Credit: http://news.dwp.gov.uk/dwplz/lz.aspx?p1=MQsDU1NjQ5MlM2OTA0OjNCNDJBOEZCRTJDOUJEOTc1ODQ0RTRCRDNDNzk4QUNF-&CC=&p=0
Retail: An update form British Retail Consortium https://brc.org.uk/news/corporate-affairs/coronavirus-latest-retailer-activity/
Resources available from Acas:
Redundancy letter templates
Redundancy process map Acas have also contributed to the development of a new return to work toolkit in partnership with SOM, CIPD, BITC and Mind.