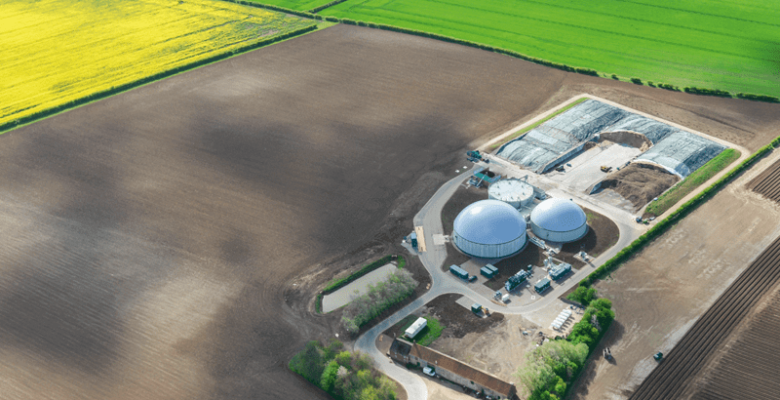 Pharmaceuticals giant, AstraZeneca, has announced a partnership with Future Biogas that will support a new 125GWh plant to produce sustainable fuel for the firm's UK sites, including Macclesfield.
Future Biogas operates 10 plants in the UK (pictured) which use locally grown bio-crops for the sustainable manufacture of methane. AstraZeneca will support a new facility in East Anglia, and become a priority buyer for the low-carbon energy generated, and will use the biogas generated to power its sites in Macclesfield, Cambridge, Speke and Luton.
Crops grown to produce the biogas will be certified zero-carbon or carbon negative thanks to regenerative agriculture practices, while carbon capture and storage technology will reduce CO2 emissions from the production process.
Juliette White, Vice President Global SHE & Operations Sustainability, at AstraZeneca, said:
"At AstraZeneca, we are committed to operating in a responsible way that recognises the interconnection between the needs of patients, society and the limitations of our planet. We're proud to be working in partnership with innovative organisations like Future Biogas to enable the sustainable discovery, development and manufacture of medicines and vaccines. Through such collaborations, we're making progress on our ambition to become carbon zero across our operations by end of 2025 and carbon negative across our value chain by 2030."
Future Biogas's chief executive Philip Lukas said:
"AstraZeneca set itself a very ambitious and challenging net-zero target which sets a benchmark for their sector as well as global corporates more widely, and we are proud to be able to help on this journey."