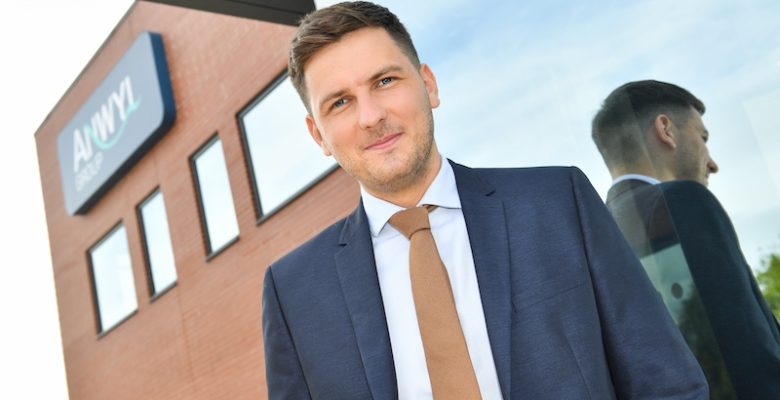 Leading housebuilder Anwyl Homes has appointed Knutsford's Thomas Bradley as sales manager for Cheshire.
In his new role, Tom will be responsible for supporting the homes advisors at Anwyl's many developments across the Cheshire, Staffordshire and Shropshire areas, motivating and training them to achieve sales targets and ensuring that all purchasers receive the exceptional service and friendly customer care for which Anwyl is renowned.
Having spent a number of years working in the house building industry in a similar role covering the Cheshire and Lancashire regions, he is well qualified for his new position and aims to use his previous experience to support Anwyl as it expands across the North West, specifically in Cheshire and the surrounding areas.
He commented: "Anwyl Homes has a great reputation in the industry as a long established family run business that delivers a quality product and provides a high level of customer service. Expanding rapidly across the North West, I am delighted to join the team at this exciting time and help support and develop the brand in Cheshire, a geographical area that I already know very well."
Sales director at Anwyl Homes, Graeme Gibb, added: "We are pleased to extend our growing presence in Cheshire with the appointment of Tom and I am confident that his skills and knowledge will be a great asset for us in the region."
Age 28, Tom lives in Knutsford and previously lived in Mobberley. When not working he enjoys socialising, supporting Manchester City Football Club and spending time with his niece and nephew.
Established for more than 85 years, Anwyl Group has three divisions; Anwyl Homes, Anwyl Construction and Anwyl Land. Based in North Wales and operating across Wales and the North West of England, the family-run business is renowned for its thoughtful approach, bringing care and integrity to all aspects of every project in order to exceed expectations and ensure complete satisfaction for customers.