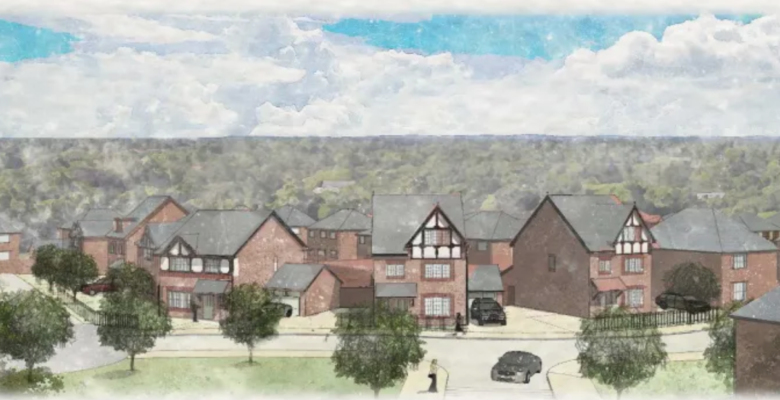 Cheshire East Council is set to approve a development on 224 new homes in Handforth, providing housing for the town and commuters to Wilmslow and South Manchester.
The Meriton Road development from Anwyl Homes will be on former greenbelt land that Cheshire East Council controversially earmarked for housing in 2018. Planning officers have recommended approval for the site now that Anwyl homes have increased the number of homes on site, including additional affordable housing.
The new homes will occupy a site between Clay Lane and Sagar Road, on the edge of Handforth.
Anwyl's plans include a mix of house sizes, including 36 two-bedroom homes, 70 three-bedroom homes, 74 four-bedroom homes and 5 five-bedroom homes. 39 one-bedroom apartments are also planned for the Handforth development. One existing house will be demolished to provide road access to the development. The site will also feature equipped play areas for children and footpaths and cycleways.
Previous plans for the new homes were amended at the request of planning officers. The site had been originally proposed by Cheshire East Council to accommodate 250 homes, and planning officers had felt Anwyl Homes' original development did not go far enough to provide affordable housing for single people, first time buyers and the elderly.
Over 30% of the new homes are set to be affordable housing, either to buy or to rent.
The new scheme marks a compromise between the council and developers. Whilst originally set to be discussed by councillors last month, the amended plans are set to be approved by councillors on Wednesday 18th December.
Plans for the new homes on the outskirts of Stockport were prepared for Anwyl Homes by Chester-based Astle Planning and Design.